People in the News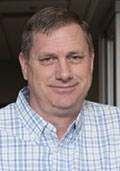 McElroy appointed Geoff Koch, P.E., as vice president of product development, with responsibility for the design, prototype build and testing of all new equipment, in addition to supporting pipe fusion products. Before joining McElroy, Koch spent nearly 25 years with Ditch Witch, where he was vice president of Product Development.
Tallgrass Energy announced Damon Daniels has joined the company as chief commercial officer, based in Houston, where Tallgrass will open a new office. Daniels most recently was general manager, Pipeline and Terminals Business Development, for Phillips 66, where he led the origination of new capital projects for crude oil and refined products logistics infrastructure and the commercial structuring and implementation of Phillips 66's joint ventures for its new midstream projects.
James Danly was confirmed by the U.S. Senate to serve on the Federal Energy Regulatory Commission, widening the Republican majority on the panel to 3-1. Danly will fill a vacancy created by the 2019 death of Kevin McIntyre.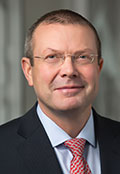 BCCK, Inc. chose Kevin Blount as the company's new CEO, succeeding founder and CEO Clark Butts, who will step aside from some daily operations after leading the company for 40 years. Blount has served as BCCK's chief operating officer.  Clark will continue to serve on the board of directors.
EnLink appointed Deborah G. Adams and James K. Lee to its board of directors and named Walter Pinto to the newly created position of senior vice president, Operational Excellence. Pinto spent 25 years at LyondellBasell Industries and most recently was with Hastings Equity Partners.  Adams was senior vice president of HSE, Projects and Procurement at Phillips 66 after leading midstream operations for Phillips 66 and ConocoPhillips as division president of Transportation. Lee is an Investment Principal at Global Infrastructure Partners, which he joined in 2009 from Goldman Sachs.
Cummins Inc. announced that Nathan Stoner was promoted to vice president, China ABO.  He replaces Steve Chapman, Group vice president of China and Russia, who will retire July 31 after serving 35 years with company. Stoner currently serves as general manager of Partnerships and the Engine Business Segment for the China Joint Venture Business.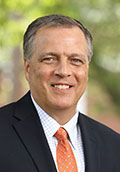 Clockspring|NRI named Frank Firsching as its chief executive officer, succeeding Matt Boucher. Firsching previously served as president of the Infrastructure Solutions business unit of Aegion Corporation. He was a founding partner in Underground Solutions, Inc., which was sold to Aegion in 2016. 
Unit Corporation said David T. Merrill was elected to succeed Larry D. Pinkston as the company's CEO and president.  Pinkston retired from his CEO and president roles effective March 31, but he will remain on Unit's Board of Directors. Merrill joined the company in August 2003 and served as its vice president of Finance until February 2004 when he was elected to the position of chief financial officer and treasurer, positions he held until November 2017. He has served as the company's chief operating officer since August 2017. 
DXP Enterprises announced that after 25 years of service, Cletus "Cowboy" Davis will retire from its board of directors at the company's annual shareholder meeting, tentatively scheduled for June. The company also announced Joseph Mannes has been elected to serve as a director until the shareholders meeting, when he will stand for re-election.

Infrastructure firm AECOM named Todd Musterait, P.E., as its new senior vice president of strategy and growth for its Design and Consulting Services Americas, environment practice. AECOM also named Tony Loyd, P.E., vice president and head of its Houston office.
Xcel Energy said Bob Frenzel has been named president and chief operating officer and Brian Van Abel was appointed chief financial officer. As president and COO, Frenzel will have oversight for Xcel Energy's four operating companies, including the company's transmission, distribution and natural gas operations.
Atwell, LLC announced that Bruce Napier joined the firm as director of Operations, Oil & Gas. Napier has extensive experience in land surveying, including land development, pipeline, commercial, and industrial projects.
Related Articles