People in the News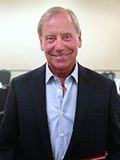 Troy Construction CEO David Dacus was named Pipeliner of the Year by the Pipeliners Association of Houston.  A longtime supporter who has twice served as president of the association, Dacus has overseen an aggressive expansion of Troy Construction since taking thae reins of the family-owned company in 1986. With three primary offices in Texas and Georgia, the pipeline construction and maintenance company has more than 25 satellite offices and over 2,000 employees.
The Williams Companies appointed Nancy K. Buese as an independent director on its board, filling a vacancy created by the retirement of Janice Stoney.  Buese is executive vice president and chief financial officer for Newmont Mining Corporation. She previously held executive positions at MPLX, a publicly traded midstream company, and MarkWest Energy Partners prior to its acquisition by MPLX.  With Buese's appointment, the Williams board consists of 11 members, 10 of whom are independent.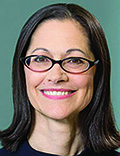 ComEd President and CEO Anne Pramaggiore has been promoted to senior executive vice president and CEO of Exelon Utilities. She replaces Denis P. O'Brien, who will serve as adviser until his retirement at the end of 2019. Pramaggiore, a 20-year veteran of ComEd, will oversee six local electric and gas utilities.
Lilis Energy, an exploration and development company operating in the Permian Basin of West Texas and Southeastern New Mexico, appointed Nicholas Steinsberger to its Board of Directors. He is a petroleum engineer with 31 years of experience.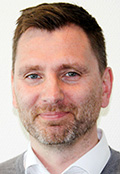 Pipetech, the independent process system integrity specialist, named Frank Andersen as general manager for Scandinavia. Anderson brings more than 10 years oil and gas experience to the company and will be based at the firm's Stavanger hub. He joins the company from GS-Hydro Norge AS, where he was the business development manager.
Goodnight Midstream hired of Andrejka Bernatova as its chief financial officer. Previously, she served as executive vice president and CFO of Core Midstream. Prior to that, Bernatova was vice president of Finance and Investor Relations at PennTex Midstream Partners.
Michael J. Russell has been appointed to Optium Cyber Systems Board of Advisors,  where he will oversee the development of the company's cybersecurity platform for the petroleum industry. He has 40 years experience in the oil and gas sector and is  chairmanship of the American Petroleum Institute-Houston Chapter.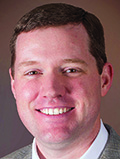 Weiler Abrasives Group promoted Jason Conner to the position of vice president of sales for the U.S. and Canada. Conner joined Weiler in 2012 as a national accounts manager and was promoted to director of national accounts in 2015 after managing a significant portion of business with Weiler channel partners.
Rob Hausler has been hired as executive vice president of JLT Specialty USA, where he will advise on midstream and other energy sectors, while  managing accounts and developing business. Based in Houston, he was previously with Marsh.
Amplify Energy appointed Kenneth Mariani to serve as president and CEO. He previously served as the president of EnerVest and vice president of operations for Energy Corporation of America.

Well services company Key Energy President and CEO Robert Drummond resigned from his role as CEO to pursue another opportunity. He will continue with his current responsibilities during an interim period and remain on Key's Board of Directors.
Anadarko Petroleum named Mitch Ingram as executive vice president of International, Deepwater & Exploration. The company also announced Ernie Leyendecker, executive vice president of Exploration is retiring after more than 30 years in the oil and natural gas industry.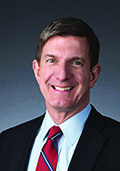 Thomas E. Blaser, senior vice president and chief financial officer of W.R. Grace & Co., resigned from the company to pursue other interests. The company has retained an executive search firm and begun a formal search for his replacement.
David Lamont, CEO of energy services company Proserv, is stepping down  and will be replaced by David Currie, who previously held positions as CEO of JDR Cable Systems and U.K. president for Aker Solutions.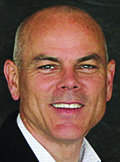 The American Council of Engineering Companies of Michigan (ACEC/M) selected Sean J. Kelley, of The Mannik & Smith Group, as its 2018-2019 president. Kelley has been employed in the Michigan engineering consulting industry for his entire 32-year career. He is a senior vice president and principal for his 300-plus person firm, leading its downtown Detroit office.
Oil services company Three60 Energy appointed Walter Thain as CEO, North Sea. Thain has 28 years in the oil and gas industry, having previously worked for Petrofac in the United Kingdom and UAE, most recently as managing director, West for Engineering & Production Services.
Resolute Energy Corporation appointed three new outside directors: Joseph Citarrella, managing principal of Monarch Alternative Capital LP; Wilkie Colyer, principal of Goff Capital; and Robert Raymond, founding member and portfolio manager of RR Advisors. As a result of the appointments, the Board will now have 11 directors.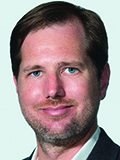 Nathan Leslie has been appointed to chief sales officer at pipeline inspection company NDT Global. He joined the company in 2014 and has over a decade of experience in the oil and gas industry.
Royale Energy appointed Board Director Rod Eson as CEO in a move that took effect immediately. Prior to accepting the position, he served as the CEO of Foothill Energy, a California-focused company he founded in 2004.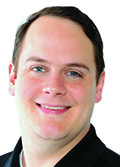 Steven Shepard has been named director of Product Management for Ridgid in Elyria, Ohio. He will manage development of new products, and lead global new product development and growth strategies for the company's hand, tubing and pipe fabrication tools division. Shepard previously worked at Stanley Black & Decker.
Continental Resources selected Shelly Lambertz to the Board as a Class II director. She replaces James L. Gallogly who resigned in order to focus on his duties as the upcoming president of the University of Oklahoma.
Enservco appointed Kevin C. Kersting to the new position of chief operating officer. Prior to joining the company, Kersting held several senior positions at CAP Logistics, which provides transportation services for heavy industry.