Videos
Dragos Overview | Your Ally Against Industrial Cyber Threats
12 April 2022
Learn why Dragos is the partner you can trust to help solve and protect against today's industrial cybersecurity challenges. Discover more about solutions at: dragos.com.
BISEP DS, Pipeline Hot Tapping & Plugging, North America
14 March 2022
STATS BISEP with integrated bypass is the true industry-first, leak-tight double block and bleed isolation technology. The BISEP provides significant safety advantages with seals that can be proven, tested and monitored before breaking containment. With an extensive global track record, covering 3" to 54" and pressures from ambient up to 2220 psi.
TSA Cybersecurity Directive for Utilities and Pipelines
27 August 2021
Burns & McDonnell's webcast discusses in detail the specific requirements the TSA sets out to require utilities and pipelines to better prepare for future cyberattacks.
Pipeline Concert
16 August 2020
Sign up to Receive Our Newsletter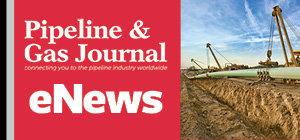 Pipeline Project Spotlight
Owner:
Gaz-System, Energinet
Project:
Baltic Pipe
Type:
Baltic Pipe will transport Norwegian natural gas from the Norwegian North Sea via Denmark to Poland.
Length:
560 miles (900 km)
Capacity:
110 Bcf per annum
Start:
Q2 2020
Completion:
Q4 2022