Publishing in the Age of COVID-19
Editor's Notebook
By Michael Reed, Editor-in-Chief
I was sitting on the couch at home watching television several days ago when the initial wave of COVID-19-induced dread swept over me. I had been watching the local news (likely a contributing factor), when, all of a sudden, I began feeling unusually warm.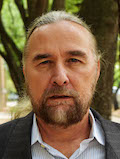 Not only that, I seemed to be getting hotter by the second, so much so that sweat began to form on my forehead. I must have a fever, I realized, which could only mean one thing …
OK, actually it turned out to mean a couple of things: The ceiling fans were off, as was the air-conditioner. Also, for some reason I have yet to figured out, I was wearing a sweatshirt, the heavy kind with a hood. It probably did not help that it was about 85 degrees in good old Houston, Texas, that day, either.
I was relieved, of course, as is always the case right after I realize I am not about to die, but the experience left me rattled to say the least. For one thing, as ridiculous as it sounds in hindsight, that was the first time I admitted to myself just how serious our situation was about to become.<
Up until that moment, the most jarring effect of the COVID-19 outbreak – from my narrow vantage point, anyway – had occurred when the city decided to shut down all of its bars and fitness centers, a move that changed – absolutely nothing in my life.
Shortly after that, though, the end of sports for the foreseeable future (as a viewer, of course, not a participant) struck considerably closer to home, as did the closure of all local restaurants, which prompted me to take my next trip to the grocery store a little more seriously than usual. (Or at the very least, buy some canned goods, which I planned to stash on the top shelf, hopefully where they would remain unopened for years to come.)<
Fortunately, at the Gulf Energy Information office in Houston, where Pipeline & Gas Journal is produced, those in upper management already had been working on some changes that were considerably more prescient than my own. These were implemented quickly in the interest of keeping our employees safe, while still allowing our publications to maintain their editorial quality.
Foremost among these COVID-19 adjustments has been the fact that we have all been working remotely from home for nearly two weeks as of this writing. While that has taken some adjustment (particularly for those with children, I'm told), we have the technology to produce the same content as before, and we remain easily accessible, just like before.
More importantly from a news-gathering perspective, our sources have remained diligent in providing us with the information we seek, and our loyal readers have been more than understanding of whatever minor hiccups have occurred along the way.
Additionally, going forward, P&GJ plans to produce a news section each month, beginning in May, on the effect the pandemic is having on the midstream and natural gas distribution sectors, both from a business and a personal perspective.
While we look forward to providing this additional coverage, hopefully a COVID-19 treatment or cure will make it unnecessary very soon. Until then, PGJ will offer the latest online information about COVID-19 to non-subscribers as well as subscribers.
And who knows, by the time you read another of my columns the staff and I may be working from the office again, though that is probably being overly optimistic on my part.
At any rate, until next month, stay safe, remember to wash your hands for at least 20 seconds at a time and, no matter what, do no touch your face. Also, try to look on the bright side: You have the opportunity to help save mankind, and all you have to do is lie around the house and watch TV. — P&GJ

Related Articles