iPIPE Boosting 'Zero Tolerance' for Pipe Leaks
P&GJ Staff Report
North Dakota Gov. Doug Burgum confronted the pipeline industry nearly three years ago, suggesting that technological improvements were needed to overcome the trend toward increased pipeline leaks in his state.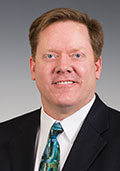 "We are moving toward an era of zero tolerance for pipeline leaks," he said.
Shortly afterward, several leaders began working to develop a program to foster creation of new technology, especially for narrow-diameter gathering pipelines. This group of industry leaders asked the North Dakota Industrial Commission to participate with cost-match funding to fund promising projects – as a result, the intelligent Pipeline Integrity Program (iPIPE) was formed.
Jay Almlie, a principal engineer at the Energy and Environmental Research Center (EERC), talks with P&GJ about his involvement with the intelligent Pipeline Integrity Program (iPIPE).
P&GJ: How many companies are involved, and what are the biggest benefits to members?
Almlie: The program started with six industry members and the North Dakota Industrial Commission. As word of success spread, the consortium grew to 11 industrial members, currently including Dakota Access Pipeline, DCP Midstream, Enbridge, Equinor, Goodnight Midstream, Hess Corp., Marathon Petroleum, Oasis Midstream, ONEOK, TC Energy and Whiting Petroleum.
Members benefit from program activities by directing the selection of specific technologies that most closely support their organizations' goals regarding pipeline operations and by using the program to show the industry is leaving no stone unturned in its search for technologies to improve operations and technology.
Additionally, members gain experience in working with promising new technologies at greatly reduced costs, because the costs are shared with other members and even with technology providers.
As members they are able to share common challenges openly within this forum, elevating everyone's performance in the safe delivery of oil and gas fluids to market (or disposal, in the case of produced water handling).
P&GJ: How is the research funded and how does the information get shared?
Almlie: Each member company contributes $75,000 in annual membership dues and makes a multiyear commitment. The members hold each other to that multiyear commitment to ensure program momentum. The state of North Dakota has generously agreed to provide cost-match funding to the program. The program budget is now approaching $9 million, and continued growth is expected with new member additions.
Because members are paying for the program, members have access to detailed information and results generated by the program. The program provides a public summary report to the North Dakota Industrial Commission annually.
P&GJ: What new technologies are being tested?
Almlie: We consider a very wide range of technologies that address pipeline leak prevention and pipeline leak detection, in that order. Technology categories we have evaluated include remote observation (space-based and aerial-based), augmented reality, machine learning/artificial intelligence, nanocomposite sensors, miniaturized inline inspection sensors, drone technologies, robotics, self-healing pipeline materials, etc. To date, we have selected projects proposed by Satelytics, Ingu Solutions, Direct-C, Insitu (a Boeing Company), Southwest Research Institute and Orbital Sidekick.  
P&GJ: Has iPIPE expanded out of North Dakota or are there plans to do so?
Almlie: With the early success of iPIPE, its seventh joining member was a company with no North Dakota assets: DCP Midstream, based in Denver. In fact, many of our current members have extensive assets outside of North Dakota and are directing program resources to those needs as well.
The program has also engaged in preliminary discussions with other states and Canadian provinces interested in participation. We believe this additional government participation will look much like the participation of the North Dakota Industrial Commission.
This program began in North Dakota because the area presents special challenges to pipeline operators – harsh winter climate, rapidly expanding oil play with little prior infrastructure and expansive acreage to service with pipelines. 
North Dakota also presented unique opportunities, not the least of which is a very proactive state government that funds cutting-edge research to maximize economic benefits from the oil field while also minimizing environmental impact. The North Dakota Industrial Commission's charter to fund research through the Oil & Gas Research Program is unique in the nation and greatly assists the program.
PGJ: TC Energy joined the iPIPE consortium. Does that signal plans to extend the life of iPIPE beyond 2021?
Almlie: TC Energy, Enbridge and Dakota Access Pipeline are our most recent members. As program expansion and success continue, the program members are already making plans to extend the program beyond 2021. Members have been so pleased with the success of their program that many have said it represents a very appealing model to continue efforts they would have pursued individually anyway and at a far greater cost. 
There is a sense that the collaborative nature of this program is elevating the performance of the pipeline operations industry, so some members see no benefit to ending the program. Our membership may change slightly, but we believe that the program will continue as long as it is succeeding in its mission of putting new tools in the open slots of pipeline operators' toolbelts.  
Related Articles