Does Keystone's Song Remain the Same?
Editor's Notebook
By Michael Reed, Editor-in-Chief
"Welcome back, my friend, to the show that never ends."
– Emerson, Lake & Palmer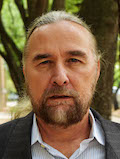 Yes, I know, opening a column with the words of a long-defunct progressive rock band seems like an odd choice and will probably accomplish little beyond pointing out how truly old I have become. 
Still, for quite a while now – years actually – those lyrics have been the first thing to pop into my head whenever I read or hear the words "Keystone XL." And, as you can guess, that's been happening quite a lot lately.
The brunt of this latest Keystone XL salvo started up again in late January, when the Trump administration approved a right-of-way allowing the oil sands pipeline to be built across U.S. federal land. The move, of course, set off yet another round of outcry from its opponents, along with the obligatory threats of court challenges that followed. This will not be ending any time soon either.
Signed by Interior Secretary David Bernhard, the authorization covers 46 miles (74 km) of the Keystone XL route across Montana, which is under the jurisdiction of the Bureau of Land Management and the U.S. Army Corps of Engineers, according to a spokesman for the Interior Department.
Without going overboard on the Keystone XL's specifications (you're welcome), the project is, in essence, a 36-inch, 1,660-mile (914-mm, 2,672-km) pipeline designed to transport diluted bitumen from the oil-rich tar sands of Alberta, Canada, through Saskatchewan, then on into the U.S. heartland, Nebraska.
Along the way, the pipeline has become the most studied cross-border project in the history of North America, having been evaluated three separate times by the U.S. State Department, as well as by the environmental departments of all three states along the route. 
The Keystone XL Pipeline first became a focal point of U.S. politics in 2011, two years after it was proposed, when about 2,000 demonstrators came to Washington, D.C., for a two-week rally that culminated with many of the participants being arrested. 
This had come on the heels of the State Department's release of a draft environmental impact report that said the pipeline would have only "limited effect on the environment." Larger protests, along with court decisions and counter-decisions, reviews, decries and presidential memoranda followed. And followed. And followed.
For a while – I'd say from roughly 2015 to 2018 – many observers, including yours truly, figured the Keystone XL had only about a 50% chance of being built. To take it a step further, some of us wondered if any of the companies involved even wanted it anymore. After all, a Keystone XL open season held in April 2017 was greeted with a collective yawn from producers who were justifiably hesitant to provide financial support by signing long-term contracts on a project that might take who-knew-how-many years to go into service. 
Two years later, though, it looks like TC Energy intends to move forward with the US$8 billion (C$10.54 billion) pipeline. In fact, TC Energy's website says the company "is in the process of refining its mainline construction schedule with plans to start construction in 2020," adding that it should take about two years to complete.
To that end, according to the Williston Herald, TC Energy filed a status report with the U.S. District Court of Montana, saying it would be transporting heavy equipment to storage yards in both Montana and South Dakota in February [after press deadline]. Additionally, worker camp modules, to be located on private property, have already been permitted, prior to the planned April installation.
The 1.2-mile (1.9-km) segment of the pipeline that crosses the U.S.-Canada border could also be built in April – that is, if all the necessary permits are in place by then. Hmm. Why do I feel like we've heard this song before?
Related Articles