A Little Help for Our Friends?
Michael Reed, Editor-in-Chief
With oil and gas industry workers being especially hard hit by fallout from the coronavirus, a bipartisan group of lawmakers set out a few months ago to secure assistance for those in the sector who need it.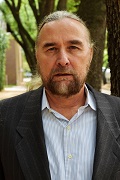 In a March 25 letter to leaders of both houses of Congress, several U.S. representatives from the energy-producing states of Texas, Oklahoma and New Mexico also cited the decline of oil prices, leading up to a "dramatic reduction in production" and layoffs, as further reason that additional assistance is needed for "these hard-working men and women with an unprecedented challenge." 
Lending credence to this argument, government statisticians estimated that layoffs during March ran into the tens of thousands within the industry as the shuttering of rigs set off a chain reaction of unemployment.  
While this was especially devastating news in the home states of these lawmakers, the effect nationally cannot be underestimated either, particularly when considering the plight of many businesses that are indirectly affected by the fate of the energy sector. A recent PwC report also supported this idea, saying the oil and gas industry supports 103 million U.S. jobs, representing 5.6% of the nation's total workforce.
"We know from previous economic aid efforts that any COVID-19 relief package must protect all hard-working Americans," the lawmakers wrote. "The effects of COVID-19 will be felt across the economy. But they will be particularly acute in the energy sector." 
While the logic here is certainly sound, and one would think even those not particularly enamored with the oil and gas industry would support such a plan simply for humanitarian and general economic reasons, this relief effort has apparently not found much in the way of traction beyond the initial letter-writing stage. 
Don't get me wrong. The effort on the part of Reps. Lizzy Fletcher, Vincente Gonzalez, Sylvia Garcia, Michael McCaul, Al Green, Brian Babin and Mark Veasey, all of Texas, Kendra Horn of Oklahoma, and Xochitl Torres Small of New Mexico, is certainly appreciated by the industry. 
Still, the silence that followed the announcement of the proposal for additional relief has been deafening and a little peculiar. Sure, the wheels of Washington, D.C., have never been known for turning quickly, but after almost six months it seems like an update of some sort would be in line.
I contacted the offices of each of the signees through email and phone messages, with my only direct contacts resulting in a pair of phone conversations that concluded with "someone will call you" type of responses. Unfortunately, no one did. Additionally, I checked with two well-placed sources in the federal government and a couple of pipeline associations. None of them were aware of any activity on the request for assistance to energy workers either. 
While I have no interest in calling out those who did acknowledge that their offices had been contacted, and I understand there are certain limitations that come with working at home, handling voicemail and sifting through emails, the lack of response to this simple question strikes me as odd.  
Separately, bipartisan legislation to support the energy industry (not directly energy workers) by providing $3 billion in funding to purchase crude oil produced in the United States for the Strategic Petroleum Reserve (SPR) was introduced about a month later. 
The legislation would have allowed the Department of Energy to purchase oil, which will provide relief for domestic oil producers and help stabilize the energy markets, but it was stripped from the Senate bill by Democrats who labeled it "a bailout for the oil industry."
The administration had wanted to buy 77 million barrels of oil – or enough to fill the reserve. The SPR contains about 640 million barrels of oil, with the price tag for filling it being about $2.3 billion, at April prices.
Related Articles