New Policy Formalizes FERC Use of GHG Emissions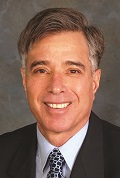 By Stephen Barlas, Contributing Editor, Washington D.C.
A Republican commissioner at the Federal Energy Regulatory Commission (FERC) took the unusual step of advising interstate pipeline and liquid natural gas (LNG) companies to get ready to have pending applications for construction upended by the order FERC issued on March 23 by a vote of 3-2.  
In that order, FERC approved a 2020 application by Northern Natural Gas to abandon an old, leaky pipeline and replace it with 87.3 miles (140.5 km) of various diameter pipelines. 
The FERC order was unexceptional for the most part – including approval of the safer replacement – except that the agency said, for the first time, it had considered the greenhouse gas (GHG) emissions the new construction would emit.  
FERC explained that a proposed pipeline's reasonably foreseeable GHG emissions are relevant to the commission's determination as to whether a project meets the Natural Gas Act's "public convenience and necessity" requirement.  
In the past, when considering new pipeline applications, the commission had concluded that it was unable to assess the significance of a project's GHG emissions or those emissions' contribution to climate change.  
The order then went on to say, "Upon reconsideration, we no longer believe that to be the case. Accordingly, in the following paragraphs, we assess the significance of the project's GHG emissions and their contribution to climate change. Based on the record in this proceeding, we conclude that those impacts are not significant." 
Jamie Auslander, co-chair of Beveridge & Diamond's Natural Resources and Project Development Practice Group, said, "FERC's order represents a sea change regarding its approach to GHG emissions and its obligations under NEPA." NEPA is the National Environmental Policy Act. 
Even though FERC greenlighted the Northern project, a decision that Commissioner Robert Danly agreed with, he dissented with the decision's change in FERC policy regarding GHG emissions considerations.  
Danly's dissent sputtered with indignation, saying the order "represents regulatory malfeasance at its most arbitrary and capricious."  
His objections centered on his view that FERC had not established a "methodology" for weighing GHG emissions and secondly that it already had issued a request – a notice of intent – asking for public comment on the GHG issue and others. Those comments weren't due until April 25 [after PGJ deadline].    
"This order is likely to have profound consequences," he wrote, listing 50 projects that could be affected. "I reiterate the advice I have given to everyone who would listen since the Commission's issuance in Algonquin last month: every single natural gas pipeline company, LNG company, and shipper should intervene in every single certificate item."  
Enbridge Gas Pipelines has projects in that group, either via pipelines it owns outright, such as Algonquin Gas Transmission, or others it owns partially via a joint venture such as Sabal Trail Transmission, LLC.   
Martin Teague, vice president, U.S. Gas Law at Enbridge, wrote to FERC on March 17, just before the order was formally published, saying: "Enbridge Gas Pipelines is concerned about the possibility of industry-wide policy changes occurring in individual certificate dockets at the Commission. Such policy changes have the potential to apply generally to all natural gas industry participants and affect the natural gas industry as a whole and each of the Enbridge Gas Pipelines individually in a manner not contemplated in discrete proceedings."
In assessing the Northern project, FERC totaled up the GHG emissions likely to be created by construction of the project and compared them to national and state emissions in the states (South Dakota and Nebraska) the project will pass through. 
On that basis, FERC found the GHG emissions to be insignificant. What the commission did not do was add in the GHG emissions likely to be created "upstream" and "downstream," in the first case from the processing of the gas and in the second from the transportation and distribution of the gas. Those upstream and downstream emissions may make a difference in future cases.  
"Future FERC projects may trigger a more robust analysis … such as where new service is provided or if they take place in states with GHG reduction goals/renewable portfolio standards," Auslander said. 
Northern was simply replacing existing pipeline on an existing route. 
The commission explained in its order: "NEPA does not require that the studies, metrics and models – scientific and otherwise – on which an agency relies be universally accepted or otherwise uncontested. Instead, NEPA permits agencies to rely on the best available evidence, quantitative and qualitative, even where that evidence has certain limitations." 
Danly differed, arguing, "Not only does the majority decline to institute an analytical framework, it does not even establish a threshold above which it will consider emissions to be 'significant' under the standard it adopts. It is no standard at all, merely a black box comparison of numbers the commission can apparently apply however it sees fit on a case-by-case basis." 
In this case, Northern Natural Gas Company luckily passes, he added. Other applicants, including in numerous cases currently pending before the commission, must now guess whether their own significant investments in critical infrastructure will also pass the commission's ad hoc review. 
Related Articles