Trans Mountain by the Numbers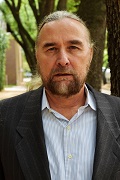 By Michael Reed, Editor-in-Chief
With Canada's announcement that the government will no longer fund the Trans Mountain pipeline expansion, many who criticized the country's purchase of the project in the first place are now wondering if it should be completed at all, regardless of who pays for it. 
That would certainly seem to be a fair question since the government-owned company behind the project recently reported its costs had risen 70%, to $16.8 billion (C$21.4 billion), with construction roughly halfway completed.
As a little historical perspective, earlier price tag revisions, most notably one in February 2020, which showed an increase to US$9.94 billion (C$12.6 billion), up from US$5.84 billion (C$7.4 billion) in 2017, were not much better.
The latest estimate of cost increases cited project enhancements, delays and financing as the reasons for the overrun. It also included the effects of the COVID-19 pandemic and expenses stemming from the British Columbia floods.
I know it all sounds pretty grim. Still, from a strictly economic standpoint, the answer to whether the project should be completed at all is a resounding yes. In fact, it is difficult to see how the project would not still yield positive results to investors, including Canadian taxpayers, in the long run.
For one thing, completing the project, which is now scheduled (I believe optimistically) to come online in late-2023, would do a lot to help alleviate fears that Canadian oil trading will face a major discount vs. WTI, for example, as growing supply and demand efforts run headlong into insufficient capacity issues.
The Canadian government has retained BMO Capital Markets and TD Securities to provide financial advice and, according to Reuters, Finance Minister Chrystia said the two adviser groups agree the expansion is still commercially viable and remains underpinned by 20-year shipper commitments.
And, for their part, the shippers on the line still back of the Trans Mountain pipeline.
"While, like everyone, we are disappointed ... we remain fully supportive of this world-class infrastructure project, which is vital to Canada's long-term economic success and energy security," said Mark Little, chief executive of Suncor Energy.
From the beginning, the Trans Mountain expansion has faced detractors, including opposition from environmentalists and Indigenous peoples groups. Then in 2018, the Canadian government bought the project for US$3.53 billion (C$4.5 billion), hoping this would get the project back on track.
Adding to Trans Mountain's problems recently was the announcement that the project's provincial environmental certificate, first issued in 2017 and amended in 2019, was being changed.
This came as a result of a federal Court of Appeal decision dating back to 2018, and a British Columbia Court of Appeal decision handed down in 2019. The review of these rulings began in 2020.
It was not exactly timely in light of what was at stake and now requires Trans Mountain to provide research updates every five years on the "behavior of bitumen" in the marine environment.
Among the conditions resulting from the decisions include requirements to identify roles and responsibilities of local, provincial and federal authorities in the event of a marine spill.
Additionally, Trans Mountain must consult with local governments, relevant agencies and First Nations to formulate a report providing the Canadian government with information on addressing potential human health effects from potential spills.
Whether these criteria will add significantly to the cost increases was not clear at press deadline.
The Trans Mountain expansion consists of adding a second pipe to the original 715-mile (1,150-km) pipeline from Alberta to Burnaby. The expansion would nearly triple capacity to 890,000 bpd and go a long way toward allowing oil producers to export more crude overseas.
Related Articles