Editor's Notebook - Replacing Pipelines in California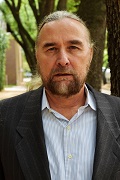 Plains All American's application to build a replacement pipeline in California is entering a critical phase this year, as the state's budding potential as a location for fuel infrastructure increasingly comes in conflict with ongoing activities to curb climate change.
While facing off against a force such as this would have posed an ample burden for the $300 million project, the task will undoubtedly become greater in the wake of the Huntington Beach leak, which occurred in October.
Certainly, while the damage caused from that leak (about 600 barrels [25,000 gallons] of oil into the Pacific Ocean) cannot be overlooked – or for that matter, justified – it would be shortsighted of those championing safety to turn this project into the latest focal point of the West Coast's intensified scrutiny of the oil and gas industry.
To do so would mean overlooking how many added precautions this new pipeline's design would put into place and how the project would affect the economy.
Chief among the added safety measures is that the replacement project's size has been greatly reduced, with its diameter decreased by as much as half from its predecessor's 24 inches (609.6 mm).
The new Line 901 (called 901R) would consist of a 12-inch (304.8-mm), uninsulated steel pipeline, running 10.6 miles (17.1 km) between existing pump stations. The pipeline would then increase in size to a 16-inch (406.4 mm) steel pipeline for 38.4 miles (61.8 km).
The changes to Line 903 (called 903R) would involve the installation of a 14-inch (356-mm), uninsulated steel pipeline running about 74 miles (119 km) for another existing pump station and the Pentland Delivery Point.
More significantly, the currently empty and idle 123.4-mile (198.6-km) system would operate at a much lower throughput capacity of 40,000 bpd, compared to the previous 300,000-bpd capacity. 
In addition to the resizing of pumps, pig launchers and receivers, the facility will be expanded, which will include the development of an 80,0000-barrel crude oil break-out tank, secondary containment area for the crude oil break-out tank, new foam storage tank and installation of a foam fire suppression system.
There will also be two new pump stations and the operation of 51 pipeline control valves (either motor-operated valves or check valves). Another not-to-be-overlooked safety advantage of 901R and 903R is that the pipelines would supplant trucking, which had been the lone transportation option for bringing crude to market since May 19, 2015. 
Also worthy of consideration is the positive effect the project could have on California's workforce and tax base. 
According to a 2017 report published by the Los Angeles (County) Economic Development Corp. (LAEDC), the state's oil and gas industry directly and indirectly supports more than 365,000 jobs and contributes more than $148 billion in direct economic activity, or 2.7% of the state's gross domestic product (GDP).
The replacement pipeline, which is technically two connected pipelines, would essentially follow its predecessor's path, which crosses environmentally sensitive areas such as the Carrizo Plains National Monument and Los Padres National Forest.
Bob Nelson, who chairs the Santa Barbara County Board of Supervisors, told AP he plans to wait for detailed environmental reports, expected later this year, before the crucial decision on the project is made, adding he has been encouraged that Plains All American chose to replace the existing pipeline with infrastructure built to modern safety standards, rather than repairing the old pipeline.
"What it means is jobs," Nelson said. "I think that we should find a way to safely deliver it in an environmentally friendly ... fashion."
Related Articles