Editor's Notebook: Line 5's Legal Saga Continues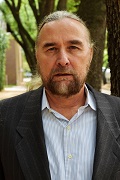 By Michael Reed, Editor-in-Chief
(P&GJ) — With Enbridge's Line 5 recently prevailing when a judge ruled against the state of Michigan's lawsuit to shut down the petroleum pipeline, which runs beneath the Straits of Mackinac, the pipeline operator now finds itself in the odd position of being backed by the invocation of an international treaty for the second time.
Canada has cited a 1977 treaty with the United States – this time in the state of Wisconsin – to keep the pipeline flowing. In this instance, the move announced by Canada's Foreign Ministry Department came as a response to a native American tribe's request that Line 5 be removed from its reservation. The Bad River Band cited expired easements and the risk of leaks in its legal filling.  
Meanwhile, the three-member Michigan Public Service Commission (MPSC) says more time is required to fully investigate potential safety issues before allowing Enbridge to move its pipeline into a tunnel beneath the Straits of Mackinac.  
If all this seems confusing, well, it is. By my count, we have – at the very least – two U.S. states, two national governments, a native American tribe and several regional entities (beyond the earlier mentioned MPSC) involved.   
All of this means that more delay and uncertainty surround a pipeline that ships 540,000 bpd of crude oil and refining products from Superior, Wisconsin, to Sarnia, Ontario, Canada.  
Addressing the point about the reservation land, Enbridge said that it "remains open to resolving this matter amicably" and that it was in the process of pursuing permits to reroute Line 5 around the Bad River Band reservation, according to Reuters. (A federal court has since ruled the pipeline can continue through the tribal lands while a new route is considered).  
This and most of the other legal questions involved look as if they will take time to resolve – and time, as they say, is money.   
Canada, too, is concerned about money, or as the nation's foreign ministry department put it, "serious concerns" that the potential shut down of Line 5 would cause "widespread and significant" energy and economic disruptions (the price of propane, for example).  
"The state's attempts to shut down this critical energy infrastructure raises important federal questions of interstate commerce, exclusive federal jurisdiction over pipeline safety and the serious ramifications for energy security and foreign affairs if the state and the U.S. government were to defy an international treaty with Canada that has been in place since 1977," Enbridge spokeswoman Gina Sutherland added in a release to the media.  
Currently, Line 5 is responsible for about half of Ontario's gasoline, diesel, jet fuel and related products. In addition, it serves Quebec's only two refineries and contributes to the economies of the U.S. states of Michigan, Ohio, Indiana, Wisconsin and Pennsylvania.   
A recent study by the Consumers Energy Alliance further supports this premise,  pointing out that shutting down Line 5 would boost the cost of fuel in Ohio and Michigan by at least 9.5%. And that's just some of the fallout that two states would experience.  
Of course, consumers would still expect to use the same amount of energy with or without Line 5. This would require thousands of additional trucks and increased rail and waterway shipments be to help fill the gap.   
It is doubtful that such an effort would be logistically possible, but even an incremental increase in transit by roadways or rail would prove more dangerous to nearby communities and the environment than would the continued operation of Line 5. Additionally, the region's already battered roads and bridges would be further taxed.  
Beyond that, North America simply needs more energy options as supply chain interruptions and the fallout from COVID-19 and the Russian invasion of Ukraine have helped to demonstrate.   
Line 5, which is proven safe by a variety of studies, is clearly part of the solution here. It needs to continue operating. 
Related Articles