Editor's Notebook: Big Early Win for Northwest Capacity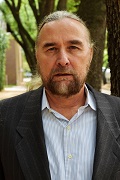 By Michael Reed, P&GJ Editor-in-Chief 
(P&GJ) — The venerable Gas Transmission Northwest pipeline system, which runs from the Canadian border to California, appears headed toward an important regulatory victory in the effort to increase its capacity by about 150 MMcf/d.
A completed environmental impact statement (EIS) from the Federal Energy Regulatory Commission (FERC) recently concluded the enhanced compression project would result only in "limited adverse impacts on the environment" that these would be "temporary or short-term" in nature. 
"Climate change is a global concern," the federal study said. "However, for this analysis, we will focus on the existing and potential cumulative climate change impacts in the project area." 
Of course, as with all things involving pipelines, the project cannot be considered entirely out of the woods until it is in service (and in a couple of notable cases over the last couple of years, even that proved to be too early for celebration). Nonetheless, this can only be considered encouraging sign on the regulatory front. 
Naturally, there have been protests against the expansion effort even at this early stage. However, at the moment, these have been relatively small and center farther upstream, on  methane emissions associated with fracking efforts near the pipeline's origin.  
This was a point FERC specifically addressed in its EIS when it stated that the regulator's staff was unable to assess the project's influence on future levels of greenhouse gas emissions "through any objective analysis." (In other words, wild guesses about the future will not be taken into consideration.) 
In October, both of Idaho's Republican senators, two of its U.S. representatives and its governor, Brad Little, sent a letter endorsing the project to FERC. In it they cited growing natural gas demand in the Pacific Northeast. 
The signees added that Intermountain Gas, which provides service to more than 400,000 customers in Idaho, has agreed to take more than half of the expansion's added capacity during the next 30 years. Also, two shippers have signed to receive the remaining capacity for that duration.)  
Nonetheless, in August, the attorneys general of Oregon, Washington state and California asked FERC to deny the proposal, saying the expansion is expected to result in more than 3.24 million metric tons of greenhouse gas emissions per year, including methane and carbon dioxide. 
TC Energy is in the process of reviewing the EIS, which recommended a few mitigating measures, according to the company. FERC is expected to make its final decision on the proposal Feb. 16. 
Meanwhile, TC Energy said that having secured long-term agreements for all additional capacity the expansion will create, goes a long way toward showing a need – at the very least – for providing a supplement to renewables as the industry moves toward cleaner energy sources. 
The Gas Transmission Northwest's plans, according to FERC records, would involve modifications to three existing compressor stations along its route: 
At the Athol Compressor Station in in Kootenai County, Idaho, increasing an existing Solar Turban Titan 130 gas-fired turbine compressor from 14,300 hp to 23,470 hp through  a software upgrade that would involve no mechanical work or ground disturbance. 
At the Starbuck Compressor Station in Walla Walla County, Washington, increasing an existing Solar Turban Titan 130 gas-fired turbine compressor from 14,300 hp to 23,470 hp, while also installing a 23,470-hp Solar Turbine Titan 130 gas-fired turbine compressor, along with associated piping, three gas cooling bays and associated piping. 
At Kent Compressor Station in Sherman County, Oregon, increasing an existing Solar Turban Titan 130 gas-fired turbine compressor from 14,300 hp to 23,470 hp, along with installing four gas cooling bays and associated piping, and improving an existing access road. 
The new Starbuck Compressor Station facilities would be located within the fenced boundaries of the existing site. The new Kent Compressor Station Facilities would be located in an expanded and fenced area abutting the existing site. 
Built in 1961, the TC Energy-owned Gas Transmission Northwest pipeline system currently has a capacity of 2.7 Bcf/d and traverses 1,377-mile (2,216-km) through the northern tip of Idaho, southeast Washington state and central Oregon, where it connects with a pipeline heading into California.  
Related Articles