Fire Sale on Stuff that Burns: Oil, Natural Gas, Coal Down
8/5/2015
NEW YORK — These days it seems whatever can be burned to power a car, heat a home, make electricity or ship people and goods around the globe is being sold at bargain basement prices.
Prices for coal, natural gas, oil and the fuels made from crude such as gasoline and diesel are all far less expensive than they have been in recent years.
Consumers are rejoicing. Fossil fuel companies are reeling. Countries that import energy, such as the United States, China, Japan and those in the European Union, are getting an economic boost. Exporters, such as Russia, Saudi Arabia and Venezuela, are facing lower income and budget shortfalls.
The possible effect of cheap fossil fuels on the environment is unclear — low prices certainly make them more tempting to burn, but low prices can also help discourage exploration in sensitive locations and open the way for environmentally friendly policies.
The recent price declines are a result of complex factors that have led to a simple outcome: There is more than enough fossil fuels at the ready than customers need.
"We just have too much energy hitting the world," says Suzanne Minter, manager for oil and gas consulting at Bentek Energy, a division of Platts.
Crude Oil
Price: Average for the year through July is $53 a barrel, down 48% compared with the same period last year and on track for its lowest annual average since 2004. U.S. crude inched up Tuesday to $45.55 a barrel in afternoon trading, but it has fallen 20% in the past month.
Reason: Huge increases in oil production in the United States and Canada, along with sizable gains in Iraq and elsewhere, helped boost global supplies. Saudi Arabia and other OPEC nations kept pumping crude at high levels. Iranian crude could soon return to the market after being kept off by sanctions. Meanwhile, global demand for crude is not as strong as expected because China's growth has cooled and other economies have become more energy efficient.
Fuels
Gasoline: The average U.S. retail price is down 30% through the first half of the year. It is now $2.64 a gallon, according to AAA, lower for this time of year than any other year over the last decade except 2009.
Diesel and heating oil: Average retail prices for both are down 27%.
Reason: When oil prices fall, the cost for refiners to turn it into petroleum products and fuels goes down. U.S. refineries have been running at full strength, and big new refineries in Saudi Arabia and elsewhere have added to global supplies of fuels.
Natural Gas
Futures: U.S. futures have averaged $2.77 per thousand cubic feet through the first half of the year, 40% lower than last year.
Residential prices: Averaged 9% lower through the first half of the year. For the full year, natural gas is expected to average $10.27 per thousand cubic feet, the lowest since 2003, according to the Energy Department.
Reason: U.S. production is strong. Relatively mild weather has tempered demand for heating and electric power plants. Around the world, natural gas prices have also fallen because they are often linked to the price of crude and production of liquefied natural gas that can be shipped overseas is ramping up.
Coal
Price: The average price of coal used for electricity from Central Appalachia is 20% lower than last year, according to Platts. In June, the price hit an eight-year low.
Reason: Coal is sitting in piles or being left underground as U.S. electric power generators burn cheap natural gas instead. In April natural gas briefly overtook coal as the top fuel for electric power for the first time.
Demand for coal is growing globally, but local mining capacity is also growing. Pollution concerns and slower global economic growth are also keeping a lid on coal demand.
Coal consumption could fall even more dramatically if rules announced Monday by President Barack Obama to limit carbon dioxide from electric power plants survive expected legal challenges.
How Low Prices Help
Lower energy prices are good for consumers, giving them more money to spend, and for the broader economy. Consumer spending accounts for about two-thirds of the U.S. economy.
While sales at retailers haven't spiked, as economists thought they might, consumer spending is growing faster than the overall economy, suggesting lower fuel prices have helped.
"It's not this huge boost in spending but it is very good news, relieving pressure at a time when wage growth is not very strong," said Nariman Behravesh, chief economist at IHS.
He calculates that the decline in gasoline prices is saving customers about $800 a year compared with what they were spending between 2010 and 2014.
How Low Prices Hurt
Energy company profits and share prices have been crushed. Quarterly earnings dropped 52% at Exxon and 90% at Chevron, the companies announced last week.
On Monday Alpha Natural Resources became the fourth U.S. coal company to seek bankruptcy protection in the last 15 months.
The lower revenue and profit are taking a toll on employment. The U.S. coal industry has lost 21,000 workers since 2011, according to the Labor Department, a decline of 24%.
Chevron, BP and Shell last week all announced workforce reductions. Layoffs at three of the biggest oil and gas service companies — Schlumberger, Haliburton and Baker Hughes — are approaching 60,000 since the price decline began.
Prices and Environment
Low prices encourage higher consumption, which in turn increases pollution. Sales of sport utility vehicles start rising as soon as gasoline prices fall, and U.S. gasoline consumption is on track to rise to its highest annual level since 2007 thanks in part to low prices.
But low oil prices discourage oil companies from exploring and producing oil in energy-intensive, environmentally-destructive ways because it is so expensive. Development in Canada's tar sands has slowed considerably since prices fell.
Low electricity prices, a result of low natural gas prices, make it harder for alternatives like wind and solar to compete. But low prices can make environmentally-friendly policies easier for consumers to accept because they are paying less overall for energy.
Obama's emissions regulations for power plants would be far more costly without the country's abundant natural gas and low prices. Elsewhere, countries such as Indonesia and United Arab Emirates have been able to phase out fuel subsidies that encouraged consumption.
Related News
Related News
Sign up to Receive Our Newsletter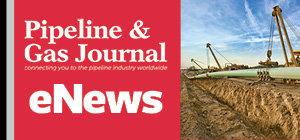 Pipeline Project Spotlight
Owner:
East African Crude Oil Pipeline Company
Project:
East African Crude Oil Pipeline (EACOP)
Type:
TotalEnergies in discussions with a Chinese company after Russian supplier Chelpipe was hit by sanctions.
Length:
902 miles (1,443 km)
Capacity:
200,000 b/d
Start:
2022
Completion:
2025