Trans Mountain Project Faced Delay, but Proceeding, Canadian Official Says
8/23/2018
NANAIMO, British Columbia (Reuters) – Canada's resource minister said Wednesday that construction on the Trans Mountain project had faced a delay, but he did not provide an update on when the expansion of the oil pipeline from Alberta to British Columbia's coast would be complete.
The Canadian government agreed in May to buy the pipeline from Kinder Morgan Canada Ltd for $3.5 billion (C$4.5 billion), in an effort to ensure its expansion went ahead. It is currently scheduled to be in service by December 2020.
Canada's energy regulator gave the go-ahead recently for construction of a large portion of the expansion project, which will nearly triple capacity on the oil pipeline from Alberta to a Vancouver area port.
"Yes, there's a delay because of – the construction was stopped for a couple of months, but this is a project that is moving forward and will continue to move forward until it's done," Natural Resources Minister Amarjeet Sohi told reporters outside a Cabinet meeting in Nanaimo, B.C.
Kinder Morgan halted all non-essential work on the project in April, delaying the build for several months. Some preliminary work has since resumed, but actual pipeline construction is not expected to start until the spring of 2019.
It remains unclear if the expansion will be delivered on its current timeline and budget.
The Canadian government has faced criticism for taking on the massive $5.7 billion (C$7.4 billion) twinning project, which will nearly triple capacity on the existing pipeline to 890,000 bpd.
That new capacity is desperately needed by Canadian oil producers, who face transportation bottlenecks that have translated into deep discounts on their product relative to the U.S. benchmark.
But the project is hotly opposed by environmental activists, some aboriginal groups and the province of British Columbia, who worry about the consequences of a possible oil spill.
Canada's takeover of the pipeline is expected to close later this year.
Related News
Related News
Sign up to Receive Our Newsletter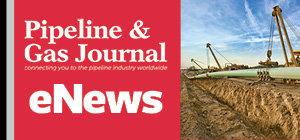 Pipeline Project Spotlight
Owner:
East African Crude Oil Pipeline Company
Project:
East African Crude Oil Pipeline (EACOP)
Type:
TotalEnergies in discussions with a Chinese company after Russian supplier Chelpipe was hit by sanctions.
Length:
902 miles (1,443 km)
Capacity:
200,000 b/d
Start:
2022
Completion:
2025