Tallgrass Energy Announces Open Season for Further Pony Express Pipeline Expansion
5/2/2019
LEAWOOD, Kan. - Tallgrass Energy, through its affiliate Tallgrass Pony Express Pipeline, LLC, announced a new project to support crude oil production in northern Weld County, Colorado, near the border between Wyoming and Colorado. The Hereford Project will include approximately 30 miles of new 12-inch pipeline, as well as expanded capacity on the Pony Express system.
Sufficient interest arose during Pony Express' existing open season for expansion capacity from origin points in Colorado and Wyoming to destinations along the system to justify the Hereford Project as a stand-alone project.
The new 30-mile pipeline, the Hereford Lateral, will connect crude oil gathering facilities and/or terminal facilities near Hereford, Colorado, with existing Pony Express facilities located near the Pawnee origin facility in Weld County. Pony Express expects the Hereford Lateral to be in-service by July 2019, and the expansion capacity on the existing Pony Express system to be in-service by May 2020 – both ahead of the larger Pony Express system expansion announced Jan. 22, 2019.
Pony Express is launching a limited open season to allow interested parties the opportunity to commit to the Hereford Project. The Hereford Open Season will run from May 1, 2019, to May 15, 2019. The deadline for bids is May 15, 2019.
Interested parties may review details of the open season after executing a confidentiality agreement obtained by contacting Kyle Quackenbush, 303.763.3319, Andrew DiPaolo, 303.763.3329, or Dean Dick, 307.232.4430.
Related News
Related News
Sign up to Receive Our Newsletter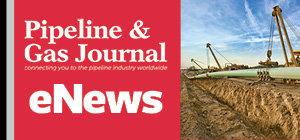 Pipeline Project Spotlight
Owner:
East African Crude Oil Pipeline Company
Project:
East African Crude Oil Pipeline (EACOP)
Type:
TotalEnergies in discussions with a Chinese company after Russian supplier Chelpipe was hit by sanctions.
Length:
902 miles (1,443 km)
Capacity:
200,000 b/d
Start:
2022
Completion:
2025