AGA: 5 Things U.S. Political Parties Must Keep in Mind When Outlining Energy Platforms
8/21/2020
Perspective
By Karen Harbert, American Gas Association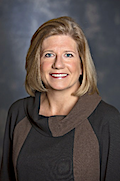 As the Democratic and Republican parties convene over the next two weeks to outline their national platforms ahead of the 2020 election, the American Gas Association is reminding those on both sides of the aisle of five energy principles that are critical for our nation's future. As we continue to deal with the COVID-19 pandemic and the economic fallout it has caused, it's important to keep in mind smart energy policies that benefit Americans throughout the country.
Natural gas delivers affordability, reliably and the opportunity for customers to reduce their carbon footprints and contribute to our nation's emissions reduction goals. Regardless of political affiliation or beliefs, these principles must be kept in mind to build upon our successes, guide us toward a cleaner future and shared economic prosperity.
1. Affordable energy is the bedrock of our economy.
The U.S. Department of Energy has said that natural gas is four times more affordable than electricity. Households that use natural gas for heating, cooking, and clothes drying save on average, nearly $900 per year compared to homes using electricity for those applications, one of many reasons people prefer natural gas. We know that natural gas will continue to play an integral role in the economic recovery of this nation as AGA members are helping to rebuild the communities we serve and providing the support that Americans need to eventually get back on their feet.
2. Natural gas will play a key role in America's clean energy future.
Increased use of natural gas is the single largest factor in power sector emissions reductions reaching 25-year lows. Local natural gas utilities invest $3.8 million each day to help customers reduce their carbon footprints by installing tighter-fitting windows and doors, better insulation and purchasing increasingly more efficient natural gas appliances, driving CO2 emissions from the average natural gas home down 1.2 percent per year for 40 years. Any policy or platform must recognize this record of success and see it as a foundation for our energy future.
3. We are committed to doing more.
America's natural gas utilities are committed to reducing greenhouse gas emissions through smart innovation, new and modernized infrastructure, and advanced technologies that maintain reliable, resilient, and affordable energy service choices for consumers.
4. All sectors of the economy must contribute to reducing greenhouse gas emissions.
An effective climate change position must be flexible and recognize the differences in contributions from each energy sector and potential reduction strategies. We are capturing methane from landfills and farms and delivering it through our pipeline system, thereby reducing everyone's' emissions. And we are adding greater transparency to our emissions data by expanding our environmental, social governance and sustainability reporting system to encompasses the entire industry.
5. We must work together.
In communities throughout the country, natural gas utilities work with policymakers, environmental groups and consumer advocates to preserve affordability and work towards shared emissions reduction goals. They have reached consensus and achieved results. We think it is a model for our federal government as well.
The American Gas Association's Climate Change Position Statement contains natural gas utility commitments to continue to lower emissions and principles for an effective national policy approach to reducing greenhouse gas emissions and addressing climate change.
Karen Alderman Harbert is president and chief executive officer of the American Gas Association. Founded in 1918, AGA represents more than 200 local energy utility companies that deliver natural gas to 178 million Americans nationwide.
Related News
Related News
Sign up to Receive Our Newsletter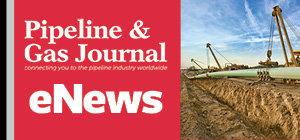 Pipeline Project Spotlight
Owner:
East African Crude Oil Pipeline Company
Project:
East African Crude Oil Pipeline (EACOP)
Type:
TotalEnergies in discussions with a Chinese company after Russian supplier Chelpipe was hit by sanctions.
Length:
902 miles (1,443 km)
Capacity:
200,000 b/d
Start:
2022
Completion:
2025