Plains All-American Hoping to Replace Ruptured Oil Pipeline in California
12/14/2021
(P&GJ) — Plains All American Pipeline is applying for a replacement pipeline project in California, showing the state still has potential to host fossil fuel infrastructure even as it takes significant measures to curb climate change, such as eventually banning gas-powered vehicles.
Plains hopes to replace a pipeline that shut after it ruptured May 19, 2015, in Santa Barbara County. The rupture of Line 901, an underground pipeline near Refugio State Beach, led to 142,800 gallons (3,400 barrels) of oil spilling onto the coastline.
The proposed project, valued at about $300 million according to the Associated Press, would build Lines 901R and 903R to operate at a throughput capacity of 40,000 barrels per day (bpd). This would replace the existing but emptied and idled pipelines 901 and 903, which is a 123.4-mile (198-kilometer) system, according to the Santa Barbara County Department of Planning & Development.
The replacement pipes would be split into three sections: a 10.9-mile section of Line 901R with 12-inch pipe, a 38.4-mile section of Line 901R with 16-inch pipe and a 73.4-mile section of Line 903R with 14-inch pipe. This is reduced from the current Lines 901 and 903's 24-inch and 30-inch widths.
The replacement project would have a slightly reduced capacity from Line 901's capacity of 48,000 bpd. The pipeline system links offshore oil platforms to processing plants.
The proposed project is under extra scrutiny in California following a 25,000-gallon oil spill from a subsea pipeline near Huntington Beach in October.
The Associated Press reported that U.S. Sen. Alex Padilla, D-California, spoke out against the project.
"We've seen time and time again how damaging offshore oil spills are to our coastal ecosystems as well as to our outdoor recreation and tourism economies," Padilla said in a statement to AP.
The state has for years restricted growth of fossil fuel infrastructure but continues to rely on it. This year, the state has leaned on gas fired-power plants as extreme drought cut hydropower output by more than half and frequent wildfires often shut electricity imports from other states, Reuters reported.
Plains All-American is committed to constructing pipelines in a safe and reliable manner, Plains spokesman Brad Leone said to the Associated Press, adding that the company safely transported 90 billion gallons (341 billion liters) last year throughout North America.
Plains first submitted an application for replacement of the pipeline system in August 2017, about two years after the rupture, according to Santa Barbara County. An environmental study by the county is expected to be complete by spring, AP reported.
Related News
Related News
Sign up to Receive Our Newsletter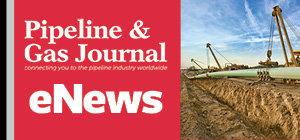 Pipeline Project Spotlight
Owner:
East African Crude Oil Pipeline Company
Project:
East African Crude Oil Pipeline (EACOP)
Type:
TotalEnergies in discussions with a Chinese company after Russian supplier Chelpipe was hit by sanctions.
Length:
902 miles (1,443 km)
Capacity:
200,000 b/d
Start:
2022
Completion:
2025