Biden Admin Reveals Decade-Old China Pipeline Hack, Plans for Cybersecurity Talks
7/22/2021
WASHINGTON (Reuters) — President Joe Biden and senior U.S. officials will meet private sector leaders on Aug. 25 to discuss ways to beef up cybersecurity, a White House spokesperson said on Wednesday, underscoring the need for collective action.
The Department of Homeland Security on Tuesday required owners and operators of critical pipelines that transport hazardous liquids and natural gas to implement "urgently needed protections against cyber intrusions."
Also on Tuesday, the Biden administration revealed Chinese state-sponsored hackers between 2011 and 2013 targeted nearly two dozen U.S. oil and natural gas pipeline operators with the goal of "holding U.S. pipeline infrastructure at risk," The Wall Street Journal reported.
"Previously, senior administration officials had warned that China, Russia and others were capable of such cyber intrusions," the article said. "But rarely has so much information been released about a specific and apparently successful campaign."
The security directives were the second issued by the department's Transportation Security Administration since May, when a ransomware attack on the Colonial Pipeline disrupted fuel supplies in the southeastern United States.
The attack forced the 5,500-mile (8,900-km) pipeline to shut much of its network for several days, leaving thousands of gas stations across the U.S. Southeast without fuel. It was the most disruptive cyberattack on record.
Members of Biden's national security team and officials from across the administration will meet business executives to "discuss how we can work together to collectively improve the nation's cybersecurity," the spokesperson for the White House National Security Council said.
No details were immediately available on which private sector executives would attend.
"Today more than ever, cybersecurity is an economic security and national security imperative, and both the federal government and the private sector play a critical role," the spokesperson said.
News about the meeting comes amid a surge in costly ransomware attacks and steps by the Biden administration to shore up the defense of critical infrastructure sectors, such as pipelines, against cyber attacks.
Next month's high-level meeting continues a big push by the Biden administration to engage with private companies on how to increase cybersecurity, including among small businesses.
A pilot program focused on industrial controls launched in April has seen more than 145 of 255 priority electricity entities adopt cybersecurity monitoring technologies, and that number is growing, the spokesperson said.
Related News
Related News
Sign up to Receive Our Newsletter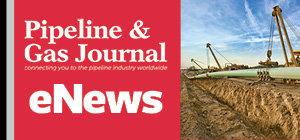 Pipeline Project Spotlight
Owner:
East African Crude Oil Pipeline Company
Project:
East African Crude Oil Pipeline (EACOP)
Type:
TotalEnergies in discussions with a Chinese company after Russian supplier Chelpipe was hit by sanctions.
Length:
902 miles (1,443 km)
Capacity:
200,000 b/d
Start:
2022
Completion:
2025