Kellas Midstream Installs Real-Time Methane Monitoring Sensors at Teesside Gas Terminal
8/23/2022
Kellas Midstream, the BlackRock and GIC backed company responsible for transporting 40% of the U.K.'s domestic gas production, has deployed continuous emissions monitoring at its Teesside Central Area Transmission System (CATS) terminal in partnership with Project Canary, a U.S.-based SaaS-focused ESG data analytics firm.
The ultra-sensitive Canary sensors have been installed at multiple points around CATS to precisely detect, monitor, and measure methane emissions at the site level in real-time.
The emissions monitoring technology is key to Kellas' near-term carbon intensity reduction strategy and ESG leadership. The sensors allow the company to better understand if and when they have emission events and map any trends to enable rapid intervention.
The rigorous technology review identified only one product, Project Canary, that was ready for commercial operation.
Project Canary provides direct real-time and accurate (to 0.25ppm) measurement of methane through ultra-sensitive Project Canary sensors installed at multiple locations around CATS facility.
In 2021, a significant proportion of U.K. energy demand was fulfilled by oil and natural gas.
Continued investment in oil and gas is necessary to ensure a smooth energy transition. Even the most optimistic forecasts for adopting renewable energy sources predict that the U.K. will continue to need and use hydrocarbons for decades to come.
As hydrocarbons continue to play a critical role in the U.K.'s energy mix, energy security and ESG leadership are becoming even more important for both the economy and the environment. Kellas is committed to meeting this demand responsibly and maximizing visibility and transparency for all stakeholders–including the government, owners, and the local communities in which it operates.
"We have achieved a 25% reduction in carbon intensity in our existing operations over the last few years and aim to make further significant reductions by the end of the year in 2024," Andy Hessell, managing director of Kellas, said. "Project Canary's technology enables us to precisely measure our performance, drive improvement, and minimise the potential for methane emissions from the gas we transport for our domestic consumers."
This partnership with Kellas represents Project Canary's first international system installation, as the company has grown rapidly in the U.S. with its comprehensive measurement and environmental performance certification solutions. 12 monitoring units were successfully deployed in at Kellas' CATS terminal in December 2021.
Related News
Related News
Sign up to Receive Our Newsletter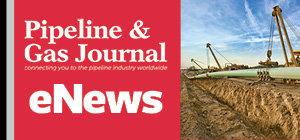 Pipeline Project Spotlight
Owner:
East African Crude Oil Pipeline Company
Project:
East African Crude Oil Pipeline (EACOP)
Type:
TotalEnergies in discussions with a Chinese company after Russian supplier Chelpipe was hit by sanctions.
Length:
902 miles (1,443 km)
Capacity:
200,000 b/d
Start:
2022
Completion:
2025