BP, Colonial and Phillips 66 Win 2021 API Distinguished Pipeline Safety Awards
5/3/2022
(P&GJ) — The American Petroleum Institute (API) today announced the winners of the 2021 API Distinguished Pipeline Safety Awards. Selected by their peers, a small, medium and large pipeline operator is recognized each year for their commitment to safety and work to advance a zero incidents culture.
"BP, Colonial, and Phillips 66 have all embodied API's Principles that call for the safe and responsible production, processing and transportation of natural gas and oil," API President and CEO Mike Sommers said. "Not only are these operators raising the bar for safety, they consistently place a premium on improvement, innovation and sharing knowledge and best practices across the industry. We congratulate today's award winners who set a high standard for enhancing pipeline integrity and standing out in their continued quest for zero incidents and industrywide safety."
The Small Operator Winner, BP Pipelines, displayed a strong commitment to driving safety improvements and annual assessments at the highest management levels. BP used API's Recommended Practice 1173 as a basis for judging continuous improvement.
The Medium Operator Winner, Colonial Pipeline achieved zero lost-time safety incidents, zero Incidents Impacting People or the Environment (IPE) and added impressive enhancements to its overall SMS program. SMS enhancements included a robust COVID response program and the expansion of technology to support the company's integrity management around leak detection technologies and opportunities.
The Large Operator Winner, Phillips 66 Pipeline, advanced safety through its Technology and Safety Improvements program and their use of geofencing safety technology, aggressive stakeholder engagement, and their deep commitment to making zero incidents a reality.
Robust pipeline infrastructure is vital to providing consumers with natural gas, oil, propane and other fuels that power modern life. Pipelines are one of the safest, most environmentally friendly ways to transport energy, thanks in part to pipeline operators' commitment to safety. In fact, pipeline incidents have continued to decline even as production has increased.
API continuously creates and updates its standards to ensure the industry is advancing best practices, strengthening safety, and reducing incidents. API recently released two revised liquid pipeline leak detection standards, Recommend Practice (RP) 1130, Computational Pipeline Monitoring for Liquids, and RP 1175, Pipeline Leak Detection—Program Management, to improve operational integrity and advance operators' mitigation capabilities. Comprehensive safety management systems and robust safety programs, including advanced inspection and leak detection technologies, help operators safely deliver energy to Americans every day.
API represents all segments of America's natural gas and oil industry, which supports more than 11 million U.S. jobs and is backed by a growing grassroots movement of millions of Americans. Our nearly 600 members produce, process and distribute the majority of the nation's energy, and participate in API Energy Excellence, which is accelerating environmental and safety progress by fostering new technologies and transparent reporting. API was formed in 1919 as a standards-setting organization and has developed more than 800 standards to enhance operational and environmental safety, efficiency and sustainability.
Related News
Related News
Sign up to Receive Our Newsletter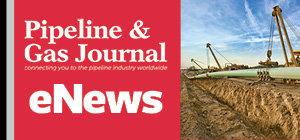 Pipeline Project Spotlight
Owner:
East African Crude Oil Pipeline Company
Project:
East African Crude Oil Pipeline (EACOP)
Type:
TotalEnergies in discussions with a Chinese company after Russian supplier Chelpipe was hit by sanctions.
Length:
902 miles (1,443 km)
Capacity:
200,000 b/d
Start:
2022
Completion:
2025