Canada Reaches Out to Indigenous Groups About Trans Mountain Stake Sale
8/14/2023
(Reuters) — The Canadian government has reached out to Indigenous groups about potentially selling them a stake in the Trans Mountain pipeline expansion project, edging ahead on its long-promised involvement of local communities in the controversial project, the finance minister's office said on Wednesday.
The pipeline expansion will nearly triple the flow of crude from Alberta's oil sands to Burnaby, British Columbia, to 890,000 barrels per day, and is intended to unlock Asian markets for Canadian oil, which is now mostly exported to the United States.
But the project has faced several challenges, including regulatory obstacles and construction delays, as well as opposition from Indigenous peoples and environmentalists.
The project's anticipated cost has also ballooned to nearly C$31 billion ($23 billion), more than quadrupling the C$7.4 billion budgeted in 2017. In 2018, the Canadian government bought it for C$4.5 billion to help get it finished.
Responding to a query about a media report that said Ottawa had sent a letter to Indigenous groups about the pipeline project, a spokesperson for Canada's finance minister noted that the government has intended to seek Indigenous economic participation in the project since 2019.
"The letter sent last week represents the next step in the federal government's commitment that Indigenous communities share in the economic benefits derived from Trans Mountain," said Katherine Cuplinskas, a spokesperson for Finance Minister Chrystia Freeland, without providing more details.
The federal government has said it does not intend to be the long-term owner of the project and will launch a divestment process in due course. Many analysts say the crown corporation building the pipeline will not be able to recoup the full cost of construction when it sells the pipeline.
Bloomberg reported on Tuesday that Canada was looking to sell a stake in the Trans Mountain oil pipeline to Indigenous groups through a special-purpose vehicle that will allow individual communities to buy into the enterprise.
The government would provide the groups with access to capital so they do not have to risk any of their own money to participate, according to the Bloomberg report.
The communities' equity interest in Trans Mountain will provide them with cash flows and allow them to jointly exercise governing rights, the report added.
Indigenous groups that take part in the special purpose vehicle will not be excluded from participating in later rounds offering additional equity in the pipeline and the government will soon begin discussions with groups along the pipeline's route and shipping corridor, the report said.
($1 = 1.3445 Canadian dollars)
Related News
Related News
Sign up to Receive Our Newsletter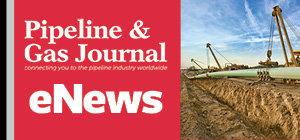 Pipeline Project Spotlight
Owner:
East African Crude Oil Pipeline Company
Project:
East African Crude Oil Pipeline (EACOP)
Type:
TotalEnergies in discussions with a Chinese company after Russian supplier Chelpipe was hit by sanctions.
Length:
902 miles (1,443 km)
Capacity:
200,000 b/d
Start:
2022
Completion:
2025