EPA Sets Soot Pollution Rule, Kinder Morgan Warns of Hefty Costs
2/16/2023
(Reuters) — The U.S. environmental regulator said on Tuesday it sent the White House its final plan to slash interstate smog and soot pollution from the power sector, but big energy companies warned that the measure on track to be finalized next month would cost them billions of dollars.
The plan, first proposed last year by the Environmental Protection Agency (EPA), would require the power industry to slash nitrogen oxides, or NOx, pollution to curb a decades-old problem of power plant emissions fouling the air in other states, often hundreds of miles away.
The EPA told Reuters the White House's Office of Management and Budget (OMB) accepted the agency's proposal for review on Feb. 9 and that the final rule was expected in March 2023.
The EPA docket for the stricter rules has received more than 112,000 comments, including from industry heavyweights who say the EPA is underestimating the cost of implementation by billions of dollars.
Kinder Morgan Inc. warned the plan would cost an estimated $4.1 billion in upgrades and retrofits to about 950 engines along its pipelines, which carry about 40% of the natural gas consumed in the United States.
That estimate is 16 times higher than the one by the EPA, whose assessment for the industry would factor in less than 100 engines for Kinder Morgan, the company said in its letter to the agency.
Kinder Morgan and other companies also opposed the EPA's 2026 deadline to get upgrades completed.
"It would likely take at least until 2045 to implement the (EPA's proposal) across all of the engines that currently exceed the proposed emissions limits," it said.
Kinder Morgan declined to comment for this story, and EPA declined to comment on specific company complaints.
NOx is a precursor form of pollution that reacts with sunlight to create other pollutants, such as fine particulate matter and ground-level ozone. Fine particle and ozone-related pollution from power plants cause 8,000 premature deaths each year, tens of thousands of new asthma cases, thousands of heart attacks and millions of lost school and work days, according to EPA.
EPA's proposal would extend to parts of the country not previously included in its cross-state pollution reduction programs.
In Utah, coal plants operated by subsidiaries of Warren Buffett's Berkshire Hathaway Inc. would have to install pollution controls that have been in place in other parts of the country for years.
PacifiCorp, a unit of Berkshire Hathaway, said in a letter submitted in the EPA docket that the agency's 2026 timeline is unreasonable and the work would cost it up to $2 billion, more than double what EPA estimates.
Last year, PacifiCorp's Hunter Power Plant produced nearly 8,500 tons of NOx pollution, fifth highest among U.S. coal plants, according to EPA emissions data.
The company said it hoped the final rule would take into account some of the industry concerns.
Related News
Related News
Sign up to Receive Our Newsletter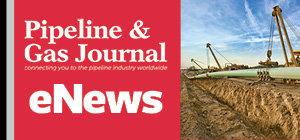 Pipeline Project Spotlight
Owner:
East African Crude Oil Pipeline Company
Project:
East African Crude Oil Pipeline (EACOP)
Type:
TotalEnergies in discussions with a Chinese company after Russian supplier Chelpipe was hit by sanctions.
Length:
902 miles (1,443 km)
Capacity:
200,000 b/d
Start:
2022
Completion:
2025