TC Energy's Columbia Gas Pipeline Explodes Near Virginia's Interstate 81
7/25/2023
(P&GJ) — A gas line explosion occurred near Strasburg, Virginia, in rural western Virginia, not far from Interstate 81. The incident took place on Tuesday morning and was promptly responded to by local officials, according to The Associated Press.
According to TC Energy, operators of the Columbia Gas Transmission Pipeline were notified of a fire after a pressure drop was detected along the pipeline around 8:40 a.m. As a precautionary measure, the section of the pipeline near Strasburg was immediately isolated.
Eyewitnesses reported seeing the explosion in a field off Interstate 81 shortly after 8 a.m. The Shenandoah County Sheriff's Office confirmed the location of the incident as near Battlefield Road and Copp Road.
There were no reported injuries resulting from the explosion, and no structures were threatened. The interstate had to be briefly closed, but emergency services managed to contain the fire effectively.
The gas line explosion comes just one day after the company's announcement of a significant sale to Global Infrastructure Partners (GIP). TC Energy had agreed to divest a 40% interest in both its Columbia Gas Transmission and Columbia Gulf Transmission pipelines for a staggering C$5.2 billion ($3.95 billion) as part of its asset reduction strategy to alleviate debt and fund various projects.
RELATED: TC Energy Sells 40% Stake in Columbia Gas Transmission Pipelines to GIP for $4 Billion
The Columbia Gas Transmission and Columbia Gulf Transmission pipelines have been vital in delivering a substantial portion of daily U.S. natural gas demand, including a significant portion of the country's LNG export supply. Nevertheless, as TC Energy navigates this challenging situation, it must ensure the safety and reliability of its pipelines, especially as it continues to play a crucial role in the nation's energy infrastructure.
Following the incident, TC Energy has been cooperating with local authorities to conduct a thorough investigation into the cause of the gas line explosion.
Strasburg, where the incident occurred, is situated approximately 80 miles (129 kilometers) west of Washington, D.C.
As more information becomes available, updates on the investigation will likely be released to the public.
Related News
Related News
Sign up to Receive Our Newsletter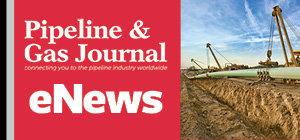 Pipeline Project Spotlight
Owner:
East African Crude Oil Pipeline Company
Project:
East African Crude Oil Pipeline (EACOP)
Type:
TotalEnergies in discussions with a Chinese company after Russian supplier Chelpipe was hit by sanctions.
Length:
902 miles (1,443 km)
Capacity:
200,000 b/d
Start:
2022
Completion:
2025