Trans Mountain Pipeline Route Change Request Approved by Canadian Regulator
9/26/2023
(Reuters) — The Canada Energy Regulator (CER) approved a route change request for the Trans Mountain oil pipeline expansion on Monday, clearing a major hurdle and avoiding months of delay for the Canadian government-owned project.
Trans Mountain Corp (TMC), the federal government corporation that is building the expansion, had sought a route deviation on a 1.3-kilometre (0.8 mile) section of pipeline near Kamloops, British Columbia, to avoid planned micro-tunneling construction that it said would be unfeasible.
That request was opposed by the Stk'emlupsemc Te Secwepemc Nation (SSN) First Nation, whose territory the pipeline crosses, and who argued changing the route would disturb lands that hold "profound spiritual and cultural significance".
The CER held a three-day hearing in Calgary last week, before ruling in favor of TMX. The regulator did not give reasons for its decision, only saying it would release them in coming weeks.
Trans Mountain Corp and the SSN First Nation did not immediately respond to requests for comments.
The controversial pipeline expansion is expected to cost C$30.9 billion ($22.97 billion), more than quadruple its initial budget, and has been subject to lengthy regulatory delays. In 2018, the Canadian government bought it to ensure its construction.
TMX is meant to start shipping crude late in the first quarter of 2024 but the last-minute route deviation request, filed in August, had raised concerns the pipeline could face further delays.
TMC said being forced to continue with micro-tunneling could mean that particular pipeline segment would not be completed until December 2024, versus a January 2024 completion date if the route adjustment was granted.
Morningstar analyst Stephen Ellis said the CER ruling was a positive step forward, but he still expected TMX's start-up date to be pushed back.
"It's likely still too late to avoid further delays past Q1 anyways given the construction challenges," Ellis said. "After a seemingly never-ending stream of bad news, at least the pipeline has something going right with this decision."
Once operational, TMX will ship an extra 590,000 barrels per day of crude to Canada's Pacific Coast, opening up Asian as well as U.S. West Coast markets to Canadian oil producers.
(C$1 = $0.7429)
Related News
Related News
Sign up to Receive Our Newsletter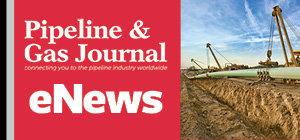 Pipeline Project Spotlight
Owner:
East African Crude Oil Pipeline Company
Project:
East African Crude Oil Pipeline (EACOP)
Type:
TotalEnergies in discussions with a Chinese company after Russian supplier Chelpipe was hit by sanctions.
Length:
902 miles (1,443 km)
Capacity:
200,000 b/d
Start:
2022
Completion:
2025