People, Companies & Associations News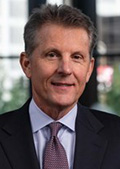 Scott Smith has been named president of Spire Storage and Spire STL Pipeline. In this role, he leads the company's operations and commercialization of natural gas storage facilities in Wyoming and pipelines serving Spire Missouri East and other midwestern U.S. markets.   
American Innovations named Ed Kruft as chief executive officer. He replaces Rich Smalling, who is retiring after leading AI since 1994. Smalling will retain a seat on AI's board of directors.  Kruft joined AI in February 2010 as vice president of sales and marketing, following 15 years at National Instruments and leadership positions at Marvell Semiconductor and Texas Instruments. AI also named Richard Counts to its newly created position of vice president of Research and Development.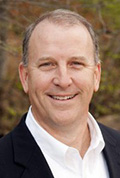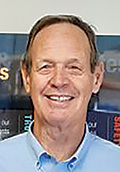 HGA has promoted Mike Causey to vice president of Corporate Strategic Development and named Chuck Allen as Midland Operations manager for its Pipeline Services team. Causey, who joined HGA 19 years ago, most recently served as vice president of Sales. Allen's 35 years of industry experience includes more than 22 at El Paso.  
Wood has announced the appointment of Paul Leonard as president of Operations Services in its Americas business.  Leonard succeeds the retiring Tim OLeary on Wood's Asset Solutions Americas executive leadership team. 
Penn Virginia Corporation announced that Russell T. Kelley, Jr. has been named senior vice president, chief financial officer and treasurer of the Eagle Ford-focused independent.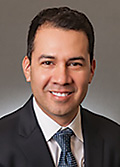 SilverBow Resources named Christopher. M. Abundis as chief financial officer in addition to his existing duties as senior vice president, general counsel and secretary of the company. His appointment followed the resignation of G. Gleeson Van Riet as CFO.  
John Watson, former CEO of Chevron, received the American Petroleum Institute's Golf Medal of Distinguished Achievement.  
Donald C. Templin has been appointed executive vice president and chief financial officer at Marathon Petroleum Corp., replacing CFO Timothy T. Griffith, who was named president of the company's Speedway subsidiary.  Templin, who joined Marathon in 2011, most recently served as Marathon's president of Refining, Marketing and Supply.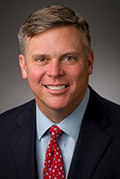 ASRC Industrical has named Andrew McClain as senior vice president of People.  He previously was vice president of Human Resources at Black & Decker.  
Lilis Energy announced that Joseph C. Daches has been appointed chief executive officer for the Permian Basin operator.  Daches joined the company in 2016 and has served as its interim CEO.  
Equitrans Midstream Corporation announced that David L. Porges will step down from its board of directors on Dec. 31. Porges was appointed chairman of the board when Equitrans Midstream was launched as an independent company in November 2018 and served in that role until Thomas F. Karam was named chairman in July.  
Companies  
Houston-based Bishop Lifting Products has acquired Louisiana Crane & Electrical Services a manufacturer of overhead cranes and mechanical handling solutions.   
Associations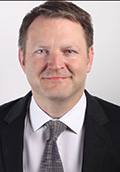 CenterPoint Energy President and CEO Scott M. Prochazka has been elected Chair of the American Gas Association (AGA) Board of Directors for 2020. Prochazka, who joined CenterPoint in October 2001, has previously served as chief operating officer, division president of Houston Electric, and as a senior division vice president of Gas Operations. He currently serves on the board of directors of Gov. Greg Abbott's Texas Economic Development Corporation and Enable GP, LLC. 
Related Articles