People in the News
People in the News
Chesapeake Utilities Corporation appointed Jeffry M. Householder, currently president of the company's Florida business unit, as its president and CEO. He replaced Michael P. McMasters, who announced his retirement in September and will continue as a board member. Householder will also serve on the board.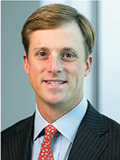 Price Moncrief, Concho's senior vice president of Finance and Strategy, has been appointed senior vice president of Corporate Development and Midstream. Moncrief will be primarily responsible for the company's long-term strategy for midstream and oil and gas marketing, as well as building a commodity fundamentals team.
Global integrated subsea services business Kreuz Subsea appointed Knut Eriksen as the board's first independent non-executive director. He has more than 35 years in the oil and gas sector and managed operations in Indonesia, Brazil, Japan, the U.K., Norway and North America.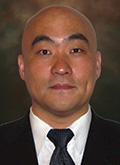 Progressive Pipeline promoted engineer T.K. Kim to vice president of Business Development. He has over 20 years of engineering, construction, project management and business development experiences in oil and gas projects, mainly focusing pipeline projects.
PRCI's Executive Assembly elected Lisa Madden of ExxonMobil and Adriaan den Herder of N.V. Nederlandse Gasunie to three-year terms on its Executive Board. They replace Phu Phan of Enterprise Products and John Haldiman of Plains All American, who will continue serving on the Executive Assembly.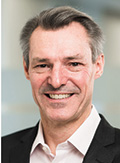 Energy consultancy Xodus Group appointed Phil Cooper as its corporate development director. He most recently served as general manager at Heerema Marine Contractors. He has 35 years of experience.
CAM Process Technologies, the fabrication entity of CAM Integrated Solutions, promoted Marshall Mims as its business development manager. Mims has been with CAM Pro for two years.
NAPCA and NASPD member Mary Ann Faremouth, founder and CEO of Faremouth & Company recruiting, received a 2018 Texas Authors Best Book Award in the non-fiction employment category for "Revolutionary Recruiting."
Testing and Inspection company Bureau Veritas named T.J. Johansen as senior vice president and chief operating officer for its oil and gas markets segment. Based in the Houston, Johansen will be responsible for leading the company's oil and gas commodities and industries group.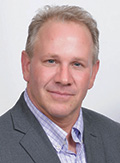 Todd Odham and Michael Knowles joined the McKim & Creed's geomatics team in Texas as project manager and regional development manager, respectively. The company has been involved with projects such as the South Texas Gateway Midstream Pipeline.
Beginning April 1, Mark Whitt will become president of for natural gas marketer Tenaska Marketing Ventures (TMV). He is currently executive vice president of Trading and Marketing for the company, and previously worked for Enron, Western Gas Resources and Tennessee Gas Pipeline. Also, Lori Bruck will become the company's chief marketing officer.
Related Articles