Biden's Upside: It Could Have Been Worse
By Michael Reed, Editor-in-Chief
As of this writing, it appears the United States will almost certainly have a new president on Jan. 20.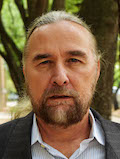 And while, understandably, this has caused a fair amount of hand-wringing and gnashing of teeth among those in midstream and other energy sectors, there is reason to believe the fallout caused by a new administration will not be all that severe.
Granted, oil and gas projects were always championed by President Donald Trump during his four-year term, but if you look back to 2008 when his predecessor Barack Obama won the White House, you will recall far grimmer prognoses from industry leaders and analysts than you see now with Biden. And, Keystone aside, Obama ended up at the helm during a pretty dynamic period in which the U.S. went from producing 5 MMbpd to 9.5 MMbpd.
That certainly is not to say Biden and Obama have energy policies that mirror each other, but I fail to see all that much difference between the two at the moment. Also, the fact that Biden will most likely not have a Senate majority (pending runoffs in the state of Georgia) and will have less of a Democratic majority in the House than Obama, should limit his ability to press any sort of real "war on fossil fuels." Face it, he will be busy with other things.
To that point, many observers, including the Wall Street Journal, have recently pointed to a softening by business executives of all stripes toward a Biden presidency, privately either expressing "ambivalence or relief." 
"If Elizabeth Warren or Bernie Sanders were the nominee, we'd be having a very different conversation and thinking through our engagement in a very different way," said Tim Adams, president of the Institute of International Finance, which represents global banks. "With Biden, what you have is someone who in many ways is a throwback to a different era, who thinks about, 'How do you get things done?'"
Additionally, the president-elect had softened his stance on fossil fuels as he moved closer to the election. (Notwithstanding his colossally boneheaded and unnecessary "transition" statement during the last debate that may have come close to costing him Pennsylvania.) 
As a veteran politician, Biden most likely recognized that winning a national election required a decidedly different, more mainstream agenda than gaining the Democratic nomination did.  
That is not to say we are in for smooth sailing. In fact, in a time when midstream infrastructure permitting is bogged down and difficult, analysts at Morgan Stanley foresee "an even more onerous" road ahead for new interstate pipelines and export terminals, setting up possible limitations for midstream companies. 
Additionally, a Biden administration will almost certainly move to limit flaring and toughen permitting requirements, possibly through the use of executive orders. However, a larger-scale shift in U.S. guidelines would require more support in the Senate than is likely to take place.
Downstream, too, according to Morgan Stanley, Biden might reverse fuel-efficiency standards and return to the days of the Obama administration's Corporate Average Fuel Economy (CAFE), potentially cutting gasoline demand by 200 billion gasoline gallons equivalent if the rule remains in place for 30 years. This can be done, without regulation, through the Environmental Protection Agency (EPA).
A parting thought: Former President George W. Bush had been an oilman and Vice President Dick Cheney was once the CEO of oilfield services giant Halliburton. During their eight years in office, between 2001 and 2008, oil production fell 13.7%, to 5 MMbpd. 
Was that the Bush administration's doing? Not really. Will a Democratic administration cause the energy industry to crash and burn? Come on. You already know the answer to that.
Related Articles