Interstates Worry About Inspecting Farm Taps
By Stephen Barlas, Contributing Editor
WASHINGTON (P&GJ) — Will transmission pipelines now have to worry about complying with distribution pipeline regulations in addition to their own? That is the concern with one of the key provisions in a proposed rule from the Pipeline and Hazardous Materials Safety Administration (PHMSA).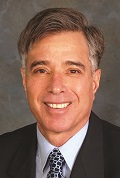 The proposal includes a number of very technical changes to rules aimed at, according to the agency, easing "regulatory burdens on the construction, operation and maintenance of gas transmission, distribution and gathering pipeline systems."
The provision that concerns interstate pipelines concerns "farm taps," individual service lines directly connected to transmission or regulated gathering lines. 
In 2017, PHMSA eliminated farm tap inspection from the Distribution Integrity Management Program (DIMP) regulations at § 192.1003(b). PHMSA added instead § 192.740, requiring periodic inspection, essentially calling for "pressure regulating, limiting and overpressure protection from individual service lines directly connected to production, gathering or transmission pipelines." Within this rule was a new amendment applying to plastic pipe that, according to TC Energy, caused lines that had historically been considered "transmission" to be reclassified as "service lines." That meant certain lines operated by transmission operators were suddenly deemed to be distribution lines.
The new proposed rule attempts to better define where farm taps begin, ostensibly to respond to concerns from distribution pipelines, which had been needing regulatory relief on farm taps for a number of years. But, in doing so, PHMSA creates new regulatory responsibilities for transmission pipelines based on new language about where the farm tap begins according to who the "operator of the pressure regulating/pressure limiting/overpressure protection equipment" is.
The operator will be the transmission pipeline in some instances, meaning while it will not have to develop a DIMP plan for those sections, it will have to comply with DIMP requirements. 
TC Energy, in comments submitted to PHMSA, suggested, rather than defining where the "service line" starts for farm taps, PHMSA should describe them as "pipelines" instead of "service lines." The company added, "Not only would these changes resolve the difficult problem of identifying a universally acceptable starting point for a "service line," it would eliminate concerns regarding interstate transmission operators having to comply with requirements pertaining to distribution lines and allow continued classification of pipelines under current definitions."
Additional comments submitted by industry groups, including Interstate Natural Gas Association of America (INGAA) stated, "It is impracticable and unrealistic for PHMSA to prescribe that distribution service line piping begins at the exact same point for every farm tap." 
Related Articles