Associations
 INGAA Foundation Elects Waller, Jorgensen as Chair, Vice Chair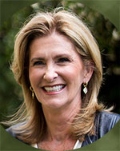 The INGAA Foundation's board of directors announced the election of Susan Waller, a long-time natural gas industry executive as the new chair of the organization.  
Additionally, the Board elected Marty Jorgensen to serve as the Foundation's vice chair. They will both serve one-year terms. 
"Susan and Marty each have tremendous and wide-ranging experience in the energy sector, and both possess a deep understanding of the natural gas pipeline industry. Their perspectives and experience will serve the INGAA Foundation well in the year ahead," said Amy Andryszak, President and CEO of INGAA and the INGAA Foundation. 

Waller is currently executive director of Natural Allies for Clean Energy, a national coalition that works to engage and inform policymakers and the public about the critical role natural gas plays in a clean energy future. 
With more than 35 years in the energy industry, she has led stakeholder outreach and engagement for more than 70 multimillion-dollar pipeline capital expansion projects, led the development of Pipeline and Hazardous Materials Safety Administration's (PHMSA) Pipeline Public Awareness compliance program and directed an investor-recognized environmental, social, and corporate governance (ESG) sustainability program.  
Prior to joining Natural Allies, Waller served as Enbridge's vice president of stakeholder engagement and enterprise-wide public awareness programs. 
Jorgensen is president of Barnard Pipeline, Inc., an international energy infrastructure company based in Bozeman, Mont. Jorgensen has more than four decades of experience in the pipeline industry and has worked in nearly every facet of the construction process. Jorgensen has long been active within INGAA Foundation and has played an instrumental role in the development the organization's Safety and Quality committee. 
GTI Elects New Chair and Vice Chair of Board of Directors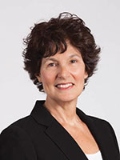 Exenico President Rebecca Ranich was elected to serve as chair of GTI's Board of Directors, succeeding J. Bret Lane, who served as GTI's Chair for the past two years. 
Arthur C. Corbin, president and CEO of the Municipal Gas Authority of Georgia (MGAG), was elected to serve as GTI's vice chair. He has spent the past 13 years as a GTI director and chairs the Audit Committee. 
As president of Exenico LLC, Ranich is an experienced energy industry executive with deep roots in capital-intensive energy projects and has led transformational business initiatives and new market ventures around the world.  

"Rebecca has played an essential role in GTI's evolution and growth, serving as the Board vice chair for the past nine years in addition to chairing the Investment Committee," says David Carroll, GTI president and CEO.  
"With over three decades at MGAG, Arthur has unparalleled insight into the circumstances municipalities face as they operate their gas systems under public ownership," Carroll added. 
The GTI board re-elected four directors to serve three-year terms: Carlos A. Cabrera, David F. Smith, John W. Somerhalder II and Lori S. Traweek. 
It also re-elected six GTI officers to serve another term: David C. Carroll, president and CEO; Quinton B. Ford, senior vice president, general counsel and secretary; Paula A. Gant, senior vice president, Corporate Strategy and Innovation; James F. Ingold, senior vice president, Finance, treasurer and chief financial officer; Michael A. Rutkowski, senior vice president, Research and Technology Development; and Ronald N. Snedic, senior vice president Corporate Development. 
GTI is a research, development and training organization that has been addressing global energy and environmental challenges by developing technology-based solutions for consumers, industry and government for nearly 80 years. 
Equipment Manufacturers Select Officers for Coming Year 
The Association of Equipment Manufacturers (AEM) announced its 2021 officers and directors elected to the AEM board of directors and Agriculture and Construction Equipment sector boards at its annual meeting. 
The Officers for the AEM board of directors for 2021 are AEM Chair Steven Berglund, executive chairman, Trimble; Vice Chair Robert Crain, senior vice president and general manager North America, AGCO Corp.; Ag Chair Todd Stucke, senior vice president Marketing, Product Support & Strategic Projects, Kubota Tractor Corp.; CE Chair Rod Schrader, chairman & CEO, Komatsu America Corp.; treasurer Linda Hasenfratz, CEO, Linamar Corp.; Secretary Dennis Slater, president, AEM.
AEM is the North America-based international trade group representing off-road equipment manufacturers and suppliers with more than 1,000 companies and more than 200 product lines in the agriculture and construction-related industry sectors worldwide.  
ONE Future 
Our Nation's Energy Future (ONE Future) announced that Consolidated Edison has joined the coalition, bringing the total number of member companies to 33.  
As a ONE Future member, Con Edison will report its 2020 methane results as part of the transmission, storage and distribution sector.  
ONE Future was formed when eight companies came together in 2014 to achieve a science-based average rate of methane emissions across their facilities equivalent to 1% or less of total natural gas production.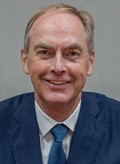 International Liquid Terminals Association 
The board of directors of the International Liquid Terminals Association elected Bernt A. Netland to a one-year term as its chairman.  
Netland is president and CEO of Intercontinental Terminals Company (ITC), a bulk liquid storage company for petrochemicals and petroleum products.  
Text BoxNetland joined ITC in 2006 but began his career with the chemical tanker and storage company Odfjell ASA in Bergen, Norway, ultimately serving as president of Odfjell USA, with responsibility for the company's U.S. terminal and shipping business.  
Related Articles