CEPA Exiting After Nearly 3 Decades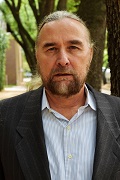 By Michael Reed, Editor-in-Chief
After 28 years of operation, the Canadian Energy Pipeline Association (CEPA) will cease to exist at the end of the year. 
The decision by the Board of Directors to shut down its offices as of Dec. 31 comes as a tough blow for midstream companies, though all things considered the move was not especially surprising. 
After all, founding member Enbridge left the association in 2019, while fellow founder TC Energy and a major backer, Pembina Pipeline, had given notice that this would be their last year of membership.    
"They were leaders in terms of driving collaboration through the years," CEPA President and CEO Chris Bloomer told the Financial Post, of the three companies following the announcement. "They were leaders in terms of driving performance and integrity. Plus they had a continental footprint." 
CEPA started its mission in 1993 as a technically focused association, consisting of North American transmission pipeline companies. The organization primarily worked to enhance shared information and collaborated on advancing best practices. In recent years, though, that role expanded to include taking on an advocacy role for the pipeline industry. 
"The decision [to end operations] was not taken lightly," the CEPA board wrote. "As an association, we have focused on offering our members a unified voice and leading advocacy provincially and federally. This includes the work done on the Impact Assessment Act and numerous other policy initiatives over the years." 
The board's "difficult decision" to cease operations is certainly understandable in light of having lost three such prominent members in combination with the overall uncertainly of the industry, but the end of CEPA is certain to leave a void in the industry.  
However, it is unlikely that void will affect larger midstream companies to the extent in will smaller midstream companies. After all, TC Energy, Pembina and Enbridge are already fully equipped to represent their interests with regulators, develop their own best practices and engage the public when necessary. 
Alberta Energy Minister Sonya Savage and former CEPA employee Sonya Savage is among those who fear the upshot from the demise of the association will not be more unpleasant than many observers realize.  
"The opposition [to pipeline and other projects] isn't going to stop just because new crude oil pipelines have been completed and built," she told the Calgary Herald. "It's going to find something else to oppose, and they won't have that strong voice of the industry association representing the industry as a whole."  
To be fair, with other members increasingly investing in renewable energy amid the growing challenges faced in bringing major pipeline projects to fruition, the writing may have already been on the wall before CEPA made its decision. 
That the Canadian federal government appears likely to sell the Trans Mountain pipeline expansion, which should complete construction in 2022, and Brookfield Infrastructure acquiring CEPA member Inter Pipeline, also did not bode well for the association. 
Those departures would have left Plains Midstream Canada, ATCO and Wolf Midstream among the largest companies remaining in the organization. 
Just months ago, in September, CEPA released its 2021 CEPA report, which highlighted best emission reduction technology, the amount of natural gas and crude oil safely delivered, and the number of integrity digs conducted to examine pipeline defects and carry out repairs. 
Additionally, the report pointed out that $1.2 billion was invested in monitoring and maintenance of pipeline systems in Canada during 2021, while $10.6 million went to in technology focused on improving pipeline inspection, leak detections, reducing corrosion, and damage prevention. 
A CEPA spokesman said the association will scale down operations during the remainder of the year, which includes completing any outstanding work and honoring our financial obligations but is still there to serve members. In fact, on Oct. 27-28 (after press deadline), CEPA President and CEO Chris Bloomer still planned to co-moderate the 17th Annual Pipeline Security Forum, along with the Canadian Gas Association. 
Related Articles