Line 3's Long, Strange Trip Nears Terminus?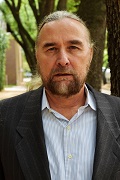 By Michael Reed, Editor-in-Chief
The Minnesota Supreme Court's decision to let stand a regulatory ruling that allows Calgary, Alberta-based Enbridge's nearly completed Line 3 project to move forward comes at a time when Canadian midstream companies are overdue for some good news coming out of U.S. courts. 
The project, which replaces pipe from a line that went into service in the 1960s, has faced a myriad of legal and other challenges in recent years, and on the heels of defeats for other Canadian efforts – the Northern Gateway, Energy East and Keystone XL, for example – a collective sigh of relief seems in order.  
In fact, the only recent Canadian project coming to mind that successfully made it through U.S. courts has been the Trans Mountain Pipeline replacement project, involving a pipeline built in the 1950s and not without its own legal complications along the way. 
One would think that anyone legitimately concerned about safety would support efforts to modernize and upgrade decades-old infrastructure systems, but that does not seem to have been the case at least in these two instances. 
At any rate, as a brief recap of what will probably be the last serious challenge to the project by Minnesota's High Court, the Court of Appeals had determined the state's Public Utilities Commission (PUC) was correct in granting Enbridge a certificate of need and a route permit for the Minnesota segment. In that ruling, the court also backed the commission's approval of the environmental review for the project. 
Wanting thorough evaluation of pipeline projects is completely understandable but as Enbridge spokesperson Tracy Larsson said following the court's decision, "The most studied pipeline project in Minnesota history has cleared yet another hurdle."  
In addition to making the route safer, the Line 3 replacement project will increase capacity to 760,000 bpd, from 390,000 bpd, and carry a variety of crude oils, including sweets, light and high sours and light synthetics. The company expects the 337-mile (542-km) pipeline to be in service sometime in the fourth quarter. 
"For producers, that [the project finally going into service] is significant. It helps clear any bottlenecks and should improve apportionment on the Enbridge mainline," Canadian Energy Minister Sonya Savage told the Calgary Herald.  
He should know plenty about the Line 3 replacement project because he had been employed by Enbridge almost seven years ago when the project was initially sent to the National Energy Board (since renamed the Canada Energy Regulator). The project got a green light from Prime Minister Justin Trudeau in November 2016, back when it was scheduled for completion by 2019. 
The $4.22 billion (C$5.3 billion) Canadian segment of the project was finished nearly two years ago. Construction began in Minnesota during December 2020 and is approaching 90% completion; segments in North Dakota and Wisconsin are also finished. 
In Minnesota, Enbridge, which said it has spent more than $287 million specifically with tribal nations, residents, community groups and contracts, pointed to other benefits of the Line 3 replacement effort. 
Speaking with the Associated Press, Enbridge spokeswoman Juli Kellner said, "The project is providing real world economic benefits for Minnesota counties, small businesses, Native American communities and union members – including creating thousands of family-sustaining construction jobs, and millions of dollars in local spending and tax revenues."   
Related Articles