Another Pothole in the Road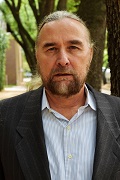 By Michael Reed, Editor-in-Chief
With its new policy declaring that greenhouse gas and "environmental justice" must be taken into account during the approval process for natural gas pipelines, the Federal Energy Regulatory Commission (FERC) has outdone itself in further muddying the road forward for future projects. 
This announcement, as you may have guessed, prompted a fair amount of opposition throughout the industry, not the least of which concerned how one would go codifying—or for that matter, defining "environmental justice."  
On a positive note, the resulting backlash caused the commissioners to take a step back and pause long enough to seek comments and suggestions on this approach.  
"In light of concerns that the policy statements created further confusion about the Commission's approach to the siting of natural gas projects, the Commission decided it would be helpful to gather additional comments from all interested stakeholders, including suggestions for creating greater certainty, before implementing the new policy statements," Chairman Richard Glick said.  
Although non-binding and seemingly on hold, at least at the moment, the guidelines as originally put forward would certainly represent a shift in criteria that could lead to significant changes.  
For one thing, project owners are being told to show why pending projects are necessary to meet the energy demand of that particular region. And, if the projects are needed, will the benefits outweigh the ill effects potentially caused to groundwater, air quality or other environmental concerns?
Those points alone will likely lead to lively discussions over such matters as what constitutes a "region," how are "benefits" vs. "ill-effects" measured, etc. 
In fact, addressing the new guidelines, U.S. Sen. John Barraso (R-Wyo.) went so far to declare at a Senate Energy and Natural Resources Committee hearing on March 3 that the policies will make it "next to impossible to build any new natural gas infrastructure or upgrade our existing facilities in the United States."  
While this might be a bit of an overstatement, the lack of guidance from FERC on how to go about achieving such benchmarks came as a glaring problem that the Commission, hopefully, will address once the comments period ends. Although in doing so, it is difficult to see how much will be clarified.  
Until such time, I suppose there is something of a template already in place, although for anyone hoping for a little good news it provides little that is reassuring. While the guidelines will not apply to previously permitted projects, there is some fear they could be applied in cases in which a project may require significant changes.  
In 2018, the 66-mile Spire STL natural gas pipeline from Illinois into Missouri gained FERC approval and shortly afterward went into partial service. However, the pipeline's approval was vacated by the U.S. Court of Appeals out of the District of Columbia three years later. 
In that ruling, the D.C. court pointed out that FERC had not made a point of determining whether the STL pipeline was necessary to the market or if it served the greater public interest. As a result, the pipeline is still undergoing a review based on criteria addressed in the new guidelines. 
What appears to be the biggest problem for Spire (and other companies that follow) is that, once again, the government provided little information about proving a project's "value" to the community or how that would outweigh possible "ill effects." 
While the Commission's lack of strict criteria of its own is to be applauded—since the companies involved, after all, are in the best position to determine the best methods of mitigating potential ill effects—the need for some general guidance going forward would certainly be helpful.  
The permitting process for natural gas pipelines is already arduous enough without vague guidelines leading to a series of false starts by pipeline companies and the many court challenges the process will likely prompt. 
Related Articles