Commodities Trader Trafigura Doubles Profit to Hit New Record in 2022
12/8/2022
(Reuters) — Global commodities trader Trafigura Group posted a record profit for its full year 2022, more than double last year's record, as it cashed in on unprecedented market volatility following Russia's invasion of Ukraine.
The privately held Geneva-based company made $7 billion in net profit for its financial year ended Sept. 30, up from $3.1 billion in 2021. This is the third year of record profits and group equity has nearly doubled since 2020 to $15 billion.
"Our oil and petroleum products teams performed exceptionally well, adapting quickly to changing trade flows," CEO Jeremy Weir said in the annual results.
"And in particular in liquefied natural gas (LNG), where we navigated policy, price volatility, market liquidity and increasingly complex logistics to deliver a larger number of cargoes to Europe to help offset the decline in Russian gas flows."
Trafigura recently signed a $3 billion deal to supply Germany with LNG.
Core earnings (EBITDA) rose 73% to $12 billion while revenues jumped almost 40% to $319 billion year-on-year. The company paid out a record $1.7 billion to over 1,000 employees in a share redemption scheme, up from $1.1 billion in 2021.
The gains came despite lower traded volumes that fell with the end of its Russian oil contracts due to Western sanctions and reduced availability of hedging in derivatives markets. Traded oil was 6.6 million barrels per day (bpd), down from 7 million bpd in 2021.
Trading executives repeatedly said energy and commodities derivative markets, and in particular natural gas futures, became dysfunctional this year as skyrocketing margin calls pushed many players to reduce positions or exit the market.
Major global banks hit or were close to hitting their risk limits as traders scrambled for extra lines to meet their margin calls and European governments stepped in as backups to prevent insolvencies.
"The sharp increase in margining requirements by futures exchanges and clearing brokers substantially increased the cost of moving physical cargoes, which reduced liquidity in both physical and financial markets and exacerbated volatility," the statement said, referring to LNG in particular.
Impairments totaled $639 million, including a write-down of the value of its Australian smelter run by its subsidiary Nyrstar and assets at its downstream arm Puma Energy.
Related News
Related News
Sign up to Receive Our Newsletter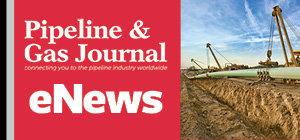 Pipeline Project Spotlight
Owner:
East African Crude Oil Pipeline Company
Project:
East African Crude Oil Pipeline (EACOP)
Type:
TotalEnergies in discussions with a Chinese company after Russian supplier Chelpipe was hit by sanctions.
Length:
902 miles (1,443 km)
Capacity:
200,000 b/d
Start:
2022
Completion:
2025