PHMSA Issues Notice of Limited Enforcement Discretion for Certain Gas Gathering Pipelines
8/1/2022
(P&GJ) — The Pipeline and Hazardous Materials Safety Administration (PHMSA) published a notice of discretionary regulatory enforcement for specific gathering lines on July 8, 2022.
According to 49 C.F.R. 192.3, gathering lines are pipes that move gas from an existing production plant to a transmission line or main. Specific Type C gas gathering pipelines with an outer diameter larger than or equal to 8.625 inches but less than or equal to 12.75 inches are covered by the notice. Up until May 17, 2024, it only applies to transgressions of the safety standards listed in 49 C.F.R. 192.9.
Pipeline operators will be required to comply with annual and incident reporting requirements for these now-regulated gas gathering pipelines under 49 C.F.R. Part 191 as a result of this final rule's "extension of existing design, operational and maintenance, and reporting requirements under the Federal pipeline safety regulations to previously unregulated, onshore gas gathering pipelines in rural areas."
The compliance date for the final regulation was set for May 16, 2023. This means that the applicable safety requirements listed in 49 C.F.R. 192.9 must be implemented by pipeline operators by that time. Operators may, however, request an extension of the compliance date under Section 192.9(g)(4); they need only make a valid justification. PHMSA gave some leniency to pipeline operators after recognizing that some operators could have trouble meeting the compliance date (and following considerable resistance from the industry).
In order to ensure more immediate compliance with "higher-risk, larger-diameter (outside diameter greater than 12.75") Type C gathering pipelines," PMHSA's recent notification pulls back the final rule's enforcement threats. In light of this priority, the notice specifies that PHMSA will hold off on pursuing enforcement action against operators for a further year (i.e., until May 17, 2024), but only for Type C gathering pipelines with lower outer diameters.
Although the more lenient penalty application is appreciated, other onerous parts of the final rule are still in place notwithstanding the modification. For instance, on or before November 16, 2022, pipeline operators must continue to identify and record the beginning and ending sites of all gathering lines using a recognized methodology.
Additionally, even when the diameter of a gathering pipeline is greater than 12.75 inches, all safety criteria still need to be followed by pipeline operators. In order to maintain compliance, pipeline operators should schedule all deadlines and submit requests for extensions well in advance of any deadline.
Related News
Related News
Sign up to Receive Our Newsletter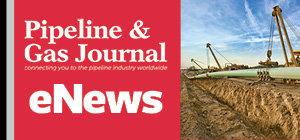 Pipeline Project Spotlight
Owner:
East African Crude Oil Pipeline Company
Project:
East African Crude Oil Pipeline (EACOP)
Type:
TotalEnergies in discussions with a Chinese company after Russian supplier Chelpipe was hit by sanctions.
Length:
902 miles (1,443 km)
Capacity:
200,000 b/d
Start:
2022
Completion:
2025