API Launches Pipeline Facility Construction Inspection Program to Meet Industry Demand
3/16/2022
WASHINGTON — The American Petroleum Institute (API) has launched a new certification program for pipeline facility inspection to meet the natural gas and oil industry's growing demand for inspectors, improve safety and help reduce emissions.
As U.S. natural gas producers and exporters have mobilized to meet rising energy demand and U.S. LNG volumes have increased, more qualified technicians are crucial to ensure safety and environmental standards are met. Well trained, highly qualified inspectors are pivotal to helping operators reduce emissions and the industry is committed to continuing to drive down emissions from its operations, as outlined in API's Climate Action Framework.
"The natural gas and oil industry has invested heavily over the years into the development of sound inspection practices at all stages of pipeline-related activities to ensure safe operations as it powers the energy needs of the U.S. economy," Anchal Liddar, senior vice president of API's Global Industry Services, said. "Reducing release rates through world-class inspection and quality assurance such as the Pipeline Facility Construction Inspection program will help meet the industry's commitment to provide reliable energy while mitigating its impact on the environment."
API's new Pipeline Facility Construction Inspection certification, offered through API's Individual Certification Programs (ICP), will help to ensure the industry has competent and qualified inspectors for pipeline facility operations, including pump stations, compressor stations and related facilities. Following completion of a rigorous qualification process and exam, future facility inspectors should be able to understand phases of pipeline facility construction, including the best safety practices, roles and responsibilities, and ensure that regular inspection process and maintenance practices are followed. 
 
Developed with support from the Canadian Energy Pipeline Association (CEPA) and Interstate Natural Gas Association of America (INGAA) foundations, API's newest inspection program is based on Recommended Practice 1184, Pipeline Facility Construction Inspection, 1st edition. In developing the program, API tapped the accumulated experience and consensus from member companies in terms of minimum requirements for facility construction inspection competencies.
"The Facility Inspection Certification is a great example of ongoing collaborations between API, the INGAA Foundation and CEPA Foundation that have successfully developed this essential baseline competency to support qualified and competent facility inspectors across our North American industry," Rick Tofani, executive director of the CEPA Foundation, said.
API has already successfully implemented the first certification program for pipeline inspectors, 1169 Pipeline Inspector Program, a complementary program to the new Pipeline Facility Construction Inspection certification aimed at helping the industry on a path toward a uniform method in identifying and assessing qualifications of field pipeline inspectors.  
The first exam window opens from August 12 to September 2. The deadline to apply is June 10.
More information about the Pipeline Facility Construction Inspection certification can be found here.
Related News
Related News
Sign up to Receive Our Newsletter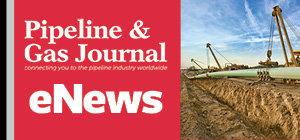 Pipeline Project Spotlight
Owner:
East African Crude Oil Pipeline Company
Project:
East African Crude Oil Pipeline (EACOP)
Type:
TotalEnergies in discussions with a Chinese company after Russian supplier Chelpipe was hit by sanctions.
Length:
902 miles (1,443 km)
Capacity:
200,000 b/d
Start:
2022
Completion:
2025