Unable to Process Venezuela's Heavy Oil, Cuba Turns to Russia, Mexico
4/26/2023
(Reuters) — Cuba increasingly is turning to Russia and Mexico for oil to ease an acute shortage of diesel and gasoline and supplement dwindling supplies of Venezuelan crude and fuel, according to shipping data and sources.
Venezuela for more than two decades has been Cuba's main political ally and largest provider of crude and fuel to the island nation, delivering fuel oil for power generation, gasoline, diesel, jet fuel and cooking gas.
But the U.S.-sanctioned South American nation's struggle to produce enough fuel for its own needs have left it unable to fully feed its Caribbean neighbor. Venezuela's oil exports to Cuba so far this year have dropped to 55,000 barrels per day (bpd) from almost 80,000 in 2020.
Under President Andrés Manuel Lopez Obrador, Mexico has sent a rising volume of fuel to the communist-run nation, according to Refinitiv Eikon vessel tracking data.
Cuba has also imported since November at least five cargoes from Russia, a long-time supplier, as well as fuel from Caribbean terminals and Europe, the data shows.
A tanker owned by Mexican state oil firm Petroleos Mexicanos (Pemex), the Bicentenario, since April has discharged twice at a Cuban refinery in Havana, among the few that produce gasoline on the island, according to the Eikon data and TankerTrackers.com.
The ship was seen as recently as Sunday departing from Havana Harbor.
A separate, independently-owned vessel, the Panama-flagged Fortunato, has also twice visited Cuban ports since January from Mexico's Salina Cruz terminal carrying liquefied petroleum gas (LPG), typically used for cooking, the data showed.
The fuel, though not enough to meet demand, may prove a lifeline for the crisis-plagued administration of Miguel Diaz-Canel, which has imposed rationing, prompting days-long lines for gas, diesel and propane across the Caribbean island.
Lidia Rodriguez, commercial director of Cuban state oil company Cupet, this week told local media Cuba had low stocks of diesel and gasoline, and particularly low inventories of crude that its refineries are able to process.
"We are trying to avoid total fuel scarcity in the country," she said, referring to the rationing.
Cuba's government said last week its traditional fuel suppliers had fallen short on their commitments. Officials also blame U.S. sanctions, which complicate the financing and transport of fuel to Cuba, for the crisis.
"We are aware that Cuba purchases oil from a variety of countries, both sanctioned and non-sanctioned, to combat the island's current energy crisis," a U.S. State Department spokesperson told Reuters.
The Russian and Mexican supplies appear to be compensating, in part, for an insufficient volume of Venezuelan finished fuels and deliveries of heavier Venezuelan crude, which are more difficult to process and produce less gasoline, said Jorge Piñon from the University of Texas at Austin.
Venezuela's state oil company PDVSA and oil ministry, Pemex, and Mexico's foreign ministry did not reply to requests for comment.
A Pemex source, who was not authorized to speak publicly and asked for anonymity, said the company has recently supplied crude to Cuba, without providing details.
Mexico, which has previously shipped oil and other aid to Cuba under emergency situations, receives doctors from Cuba and recently signed a deal to import Cuban raw material for a train project.
Venezuela sent a crude cargo over the weekend to the island and plans to ship more oil and gasoline in the coming days, according to PDVSA's schedules.
Daily Woes
While Cuba scrambles to find new sources of fuel, daily life grows complicated.
On Tuesday, Cuban officials said its Workers Day parade on May 1, a hallmark of national pride, would be "reformulated" due to fuel limitations. Several universities have also announced online classes as fuel for transportation has dried up. Food production and transport are also beginning to suffer.
Cuban officials say they are negotiating with foreign oil suppliers but have not provided details, leaving some island residents feeling helpless.
At a crowded bus stop Tuesday morning in Alamar, just 15 minutes east of Havana, Ruben Infante, a 37-year old tobacco worker, said he waits as many as three hours daily - each way - for a ride to the nearby capital.
"Look at the number of people here, all of them waiting for a car to Havana," Infante said, noting he still gets to work late every day. "And there's no choice, because if you don't (work), you don't eat."
Related News
Related News
Sign up to Receive Our Newsletter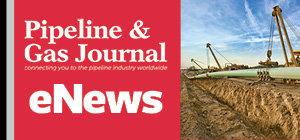 Pipeline Project Spotlight
Owner:
East African Crude Oil Pipeline Company
Project:
East African Crude Oil Pipeline (EACOP)
Type:
TotalEnergies in discussions with a Chinese company after Russian supplier Chelpipe was hit by sanctions.
Length:
902 miles (1,443 km)
Capacity:
200,000 b/d
Start:
2022
Completion:
2025