Natural Gas Connection Failure Investigated in Fatal Pennsylvania Factory Explosion
7/20/2023
(P&GJ) — Federal safety inspectors confirmed Tuesday that natural gas seeped through a faulty connection at a Pennsylvania chocolate factory where a strong explosion destroyed one building, severely damaged another, and killed seven people, the Associated Press reported.
The investigators are still looking into the origin of the accident.
According to a National Transportation Safety Board investigative report, one of the two leaks at the R.M. Palmer Co. factory in West Reading was linked to a gas connection that was installed in 1982 and was found to have broken. According to the board, investigators also discovered a minor leak on a natural gas fitting built in 2021.
According to the safety board, the older fitting, produced by DuPont, was included on a federal government list of pipe materials with "poor performance histories" in 2007 because it had a known propensity for cracking. But it was still linked to the natural gas system and left in place during utility maintenance two years ago.
At the time of the incident on March 24, 35 office employees and about 70 Palmer manufacturing employees were working in two nearby buildings. Federal investigators were told by employees in both buildings that they smelled gas before the explosion. The facility's employees claim Palmer disregarded warnings of a natural gas leak and that the small village where the plant is located, 60 miles (96 kilometers) northwest of Philadelphia, should have been evacuated.
The energy provider UGI, which supplied natural gas to the manufacturing complex through two mains, no utility work was taking place nearby, nor did it notice any unexpected increases in gas use before to the explosion.
The Palmer plant's service line was rebuilt by UGI in 2021, but the 1982 service tee was still linked to the system and was fully pressurized, according to safety investigators.
Older plastic pipes produced by DuPont and other companies have long been connected to failures around the nation, according to civil suit filed after the Palmer explosion. Many of the plastic pipes made for natural gas delivery in the 1960s through the early 1980s were prone to breaking, according to federal authorities who said this as early as 1998.
The gas leaks are being examined by investigators as a potential factor in the chocolate factory explosion, but no conclusions have been reached.
Keith Holloway, a spokesman for the NTSB, told the Associated Press (AP) on Tuesday that "we are not at a point to say what caused the explosion."
A steam line, a condensate line, and numerous pipes carrying hot chocolate were all located less than two feet from the damaged fitting in the plant building that was situated between the two other plant buildings. A break in the steam line was also reportedly visible to the investigators.
UGI stated that it is cooperating and is aware of the safety board report. Further comments on an ongoing inquiry were rejected by the utility. According to the Associated Press, utility spokeswoman Joe Swope said, "Our focus and commitment remains with the victims and the West Reading community."
In a statement obtained by AP, Palmer stated that the company is still committed to rebuilding and "doing all we can to help the entire West Reading community recover." DuPont stated that it was evaluating the safety board's report but declined to make any more comments due to pending legal action.
Related News
Related News
Sign up to Receive Our Newsletter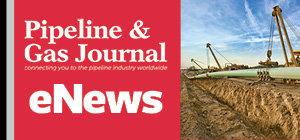 Pipeline Project Spotlight
Owner:
East African Crude Oil Pipeline Company
Project:
East African Crude Oil Pipeline (EACOP)
Type:
TotalEnergies in discussions with a Chinese company after Russian supplier Chelpipe was hit by sanctions.
Length:
902 miles (1,443 km)
Capacity:
200,000 b/d
Start:
2022
Completion:
2025