Doubling Down on $5 Natural Gas
Perspective
By Michael Reed, Editor-in-Chief
While there may not have been as much good news on the midstream front as any of us would have liked during of the past couple of weeks, I did come across some speculation that the price of natural gas could spike to $5/MMBtu by the fall of 2021.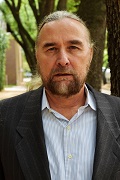 I bet that last sentence got your attention, despite its inclusion of the word "speculation," didn't it? It certainly got mine as any projection of such a material price rally would – particularly when the data comes from a new forecast by highly regarded financial adviser Morgan Stanley.
In the analysis, Morgan Stanley cited the potential for U.S. gas inventory levels to fall to their lowest levels ever due to the ongoing record decline in natural gas production, if demand rebounds due to the potential of a "colder than normal" winter during 2020-21.
In fact, winter storage draws could exceed those that occurred during the 2013-14 polar vortex, Morgan Stanley said. This prompted an increase in the financial adviser's 2021 Henry Hub forecast to $3.25/MMBtu, from $3.05. Obviously, this is substantial, but nowhere near the "weather-dependent upside price of $5." 
So, the way I read this is that a fair amount of our potential good news hinges on the need for a brutal winter. Still, I see reason for optimism: After all, what part of 2020 – weather or otherwise – has not been brutal? I was taught to follow the trends. Maybe there will be a thaw in January 2021, but a brutal November and December of 2020 seems like an almost certainty considering how the rest of the year has gone.
Wanting to take a scientific approach before drawing my own conclusions, however, I decided to consult the nation's most prestigious weather reporting body. No, not the National Weather Service – The Farmer's Almanac, which posited, in part, the following cheerful weather prediction:
"Remember last year's almost snow-free winter in the Northeast? Well, this year our prediction is very different, with the possibility of a blizzard hitting the Mid-Atlantic and Northeast states during the second week of February. This storm may bring up to 1-2 feet of snow to cities from Washington, D.C., to Boston, Massachusetts!"
The exclamation was theirs, but I would have been tempted to add it had it not been there. At any rate, you can see how the Northeast might go through a lot of gas with 2 feet of snow on the ground. (Too bad the region doesn't have greater access to natural gas, but I digress.)
The Farmer's Almanac went on to predict cold weather for the "northern half" of the United States, with a long-range forecast that calls for winter temperatures well below normal in the areas stretching from the Great Lakes and Midwest, westward through the Rockies and Northern and Central Plains regions. 
 Additionally, above-normal snowfall is projected in the western portion of North and South Dakota, northern Colorado and Utah, as well as Wyoming, Montana, Idaho, and central and eastern sections of Washington and Oregon. All good news for the industry and probably not particularly alarming to residents of those locales, who are used to dressing in several layers of clothing and putting chains on their tires anyway.
Related Articles