FERC Considers Pipeline Sales of 'Responsibly Sourced Natural Gas'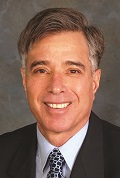 By Stephen Barlas, Contributing Editor, Washington, D.C.
(P&GJ) — The Federal Energy Regulatory Commission (FERC) appears likely to approve the first application from a pipeline company to sell "responsibly sourced natural gas" (RSG) at a premium price.
Tennessee Gas Pipeline (TGP), a major delivery pipeline on the East Coast and a subsidiary of Kinder Morgan, has been trying to work out an acceptable tariff with FERC for the sale of RSG.  
FERC has been concerned about the availability of minimum environmental standards, meaning established metrics for certifying any gas is at a suitably low methane level. There are no current federal or third-party standards available.  
FERC rejected Tennessee's PCG (producer-certified gas) pooling service option for its Rate Schedule Supply Aggregation without prejudice on April 29, 2022, because it included proposed tariff language defining PCG criteria, according to a blog post by the law firm Sidley Austin.  
TGP refiled the proposed tariff in May, retaining key attributes concerning RSG pooling while removing the PCG criteria from its tariff. In a May 11, 2022, letter, Carlos J. Oblitas, director of Rates and Regulatory Affairs at TGP, told FERC that it had changed its original tariff application in response to FERC's earlier concerns.  
"In summary, Tennessee's PCG Pooling Service Option proposal will encourage the transportation of RSG on the Tennessee system by providing market participants with transparent and liquid trading points at which to buy and sell producer-certified natural gas," Oblitas wrote. 
"Tennessee's new pooling points will also enable market participants to independently trade, on a bi-lateral basis or by using a third-party platform or registry, the environmental attributes associated with the producer-certified gas," he added.  
Gas producers are beginning to consider how they can sell RSG because of both pressure on the industry to reduce methane emissions and demands from local gas company and utility buyers.  
The latest evidence of that pressure was President Biden's announcement in mid-June of the U.S. and European Union's launch of the Global Methane Pledge Energy Pathway, a commitment to drive down methane pollution in the oil and gas sector, and to eliminate routine flaring as soon as possible. 
There is evidence of burgeoning RSG interest from buyers, too. Recently, Southwestern Energy Company, the largest dual-basin natural gas producer in the U.S., announced a multiyear, certified (RSG) sales agreement with the North American subsidiary of Uniper, one of Germany's largest publicly listed energy supply companies.  
But development of measurement methodologies, standards and certification is something of a wild west concept right now. In April, Kinder Morgan, the parent of TGP, announced that it has joined a collaboration with Cheniere Energy, Inc., several other midstream operators, methane detection technology providers and leading academic institutions on a project to quantify, monitor, report and verify greenhouse gas emissions associated with the operation of natural gas gathering, processing, transmission and storage systems. 
Sempra is a founding member of Veritas, a GTI Energy differentiated gas measurement and verification initiative, supporting Sempra Infrastructure and other customers' desires for RSG that is produced and transported using proven technologies that minimize greenhouse gas emissions. 
Related Articles