Forthcoming Legislation Easing Regulatory Roadblocks for Pipelines?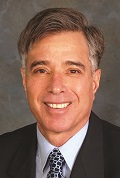 By Stephen Barlas, Contributing Editor, Washington, D.C.
(P&GJ) — For interstate pipelines, what was important about the Inflation Reduction Act was not just what was in the bill — the new methane fee — but what was not in the bill: the pipeline permitting reforms that Sen. Joe Manchin (D-W. Va.) had initially insisted be part of the bill. Manchin relented under pressure from Democrats who promised Manchin they would support a separate permitting reform bill before the end of the year.  
Manchin said that Democratic leaders had "committed to advancing a suite of commonsense permitting reforms this fall that will ensure all energy infrastructure, from transmission to pipelines and export facilities, can be efficiently and responsibly built."  
Senate Majority Leader Chuck Schumer (D-N.Y.) said that the agreement on $369 billion in climate spending included commitments from House Speaker Nancy Pelosi (D-Calif.) and the White House to attempt to include the provision in a separate stopgap funding bill Congress will need to pass in September to sustain government operations. The key word in Schumer's statement is "attempt."  
Manchin never published details of what provisions he wanted to see in a permitting bill, and none have been published as of late August. But very recent history does not bode well for the kinds of changes the pipeline industry has been pushing for years.  
Every Democrat in the Senate, except Manchin, opposed a bill in August that would have negated a Biden administration rule in February making changes to a Trump administration rule on the National Environmental Policy Act (NEPA).   
NEPA lays out steps federal agencies, such as the Federal Energy Regulatory Commission (FERC), must take before signing off on an environmental impact statement and approving a pipeline project. The Trump rule made a number of pipeline-friendly changes to NEPA. Biden reversed those in a final rule.  
In early August, the Senate approved a resolution canceling the Biden rule sponsored by Alaska Republican Dan Sullivan by a vote of 50-47, again with all Democrats except Manchin opposed. But this so-called Congressional Review Act resolution must be passed by the House and signed by President Biden before it can have the force of law. There is no chance of either happening.  
The only bipartisan support for permitting reforms has been the Federal Permitting Improvement Act, which Congress enacted into law as Title 41 of the Fixing America's Surface Transportation (FAST) Act. That was signed by former President Obama in December 2015 nearly seven years ago.   
Known as FAST-41, the bill created the Federal Permitting Improvement Steering Council which brings together agencies at the start of the permitting process for some of the largest projects. That legislation did little to speed approval of pipeline applications at FERC.  
A follow-on bill called the Federal Permitting Reform and Jobs Act (S. 2324) was introduced in the summer of 2021 by two Democrats and two Republicans, including Manchin and Sullivan. It would have made some ostensible improvements to the 2015 bill. It has gone nowhere.  
Environmentalists and Democratic state attorneys generals are still stymying pipeline applications on a regular basis. Most recently, for example, the attorneys general of California, Washington and Oregon filed a motion of protest with FERC to prevent a capacity expansion for the Gas Transmission Northwest Express (GTN) pipeline, a 1,377-mile (2,216-km) pipeline running from British Columbia to Malin, Oregon, which is just north of the California state line.   
The project would expand the amount of natural gas transmitted by the pipeline by 150 MMcf/d (4.2 MMcm/d), which, according to the attorneys general, would have significant impacts on climate change.
Related Articles