Trans Mountain Pipeline Gets Boost From Provincial Court Ruling
5/28/2019
(P&GJ) - The Trans Mountain Pipeline project (TMX) received a boost after the British Colombia Court of Appeals unanimously ruled that the B.C. government could not block a proposed expansion of the pipeline.
As reported by Bloomberg, Premier John Horgan had attempted to amend the province's Environmental Management Act so that his government had more authority to regulate heavy oil flowing through the province and thus suspend or even entirely halt the TMX expansion. In a 5-0 decision against the amendment, the Court ruled that the province did not have the authority to regulate a federal project.
"Trans Mountain is a federally-regulated, inter-provincial pipeline enabling the flow of commodities between our provinces to access markets both within and outside our country and we agree with the Government of Canada's position that proposed amendments to the provincial legislation are beyond provincial jurisdiction and unconstitutional," Trans Mountain said in a statement provided to PGJ.
After purchasing the TMX pipeline from Kinder Morgan last year for over $3 billion, the Canadian government let by Prime Minister Justin Trudeau is hoping to expand the pipeline's capacity by 590,000 bpd to ease flow constraints currently being suffered by Canadian oil drillers. The expansion would also lead to vastly increased oil exports for the country which Trudeau is hoping will reduce reliance on the U.S. as the primary purchaser of Canadian oil.
The government of British Colombia believes the project poses an unacceptable environmental threat due to the potential of a "catastrophic undiluted bitumen spill," as stated by the Attorney General, David Eby in a press conference.
"We disagree with the decision and we're disappointed by it," Eby said.
Eby further emphasized that the provincial government would appeal the decision to the Supreme Court of Canada although it is unlikely to receive a different ruling from the nation's highest Court.
Related News
Related News
Sign up to Receive Our Newsletter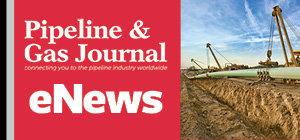 Pipeline Project Spotlight
Owner:
East African Crude Oil Pipeline Company
Project:
East African Crude Oil Pipeline (EACOP)
Type:
TotalEnergies in discussions with a Chinese company after Russian supplier Chelpipe was hit by sanctions.
Length:
902 miles (1,443 km)
Capacity:
200,000 b/d
Start:
2022
Completion:
2025