Rare Split Vote May Signal Tighter Regulation of Future Permian Flaring
8/12/2019
(P&GJ) — The chairman of the Texas Railroad Commission cast a rare vote against a flaring permit in the Permian Basin, citing concern over the "frequency and ease" with which the state's oil and gas regulatory body has permitted crude producers to burn associated gas.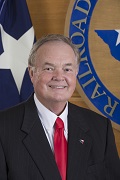 Flaring has been a common practice in the Permian Basin, where drilling primarily targets crude oil but also results in the production of natural gas. Because pipeline takeaway capacity is insufficient to transport all of the gas associated with record shale oil production, the Railroad Commission has freely exempted producers from a regulatory limit on flaring.
In this case, however, EXCO Resources set a precedent by requesting a permit to burn off all of the gas from wells that have pipeline connections, on grounds it would be uneconomic to ship the gas. Williams Co. opposed the permit.
Chairman Wayne Christian's dissent did not affect commission policy or the outcome of the vote.  On the same date as the Aug. 6 Williams hearing, the commission approved requests for more than 20 flaring extensions.
The commission's "Statewide Rule 32," allows operators to flare gas while drilling a well and for up to 10 days after its completion.  Commission staff may then issue flare permits administratively for 45 days at a time, for a maximum limit of 180 days. Extensions beyond 180 days must be granted through a Commission Final Order.
In an editorial published by USA Today last month, Christian wrote that the rate of flaring in Texas is stable even as oil production dramatically increases. In March 2014, about 3.5% of excess gas was flared. In March 2019, just 3.1% was flared, even as production rose.
"Flaring is an important part of America's rise to global energy dominance," Christian wrote. "Most flaring occurs when the well is first drilled, during facility maintenance or during unplanned events. It also happens when an oil well also produces natural gas and there is no pipeline available to transport it.
"In these instances, without the option to flare (the limited, safe, controlled burning of natural gas at the well site), an oil well would have to shut down. Shutting a well down is expensive and time-consuming. It reduces the supply of oil and raises production costs, which leads to higher prices at the gas pump and on the store shelf..."
Related News
Related News
Sign up to Receive Our Newsletter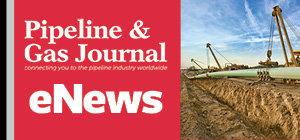 Pipeline Project Spotlight
Owner:
East African Crude Oil Pipeline Company
Project:
East African Crude Oil Pipeline (EACOP)
Type:
TotalEnergies in discussions with a Chinese company after Russian supplier Chelpipe was hit by sanctions.
Length:
902 miles (1,443 km)
Capacity:
200,000 b/d
Start:
2022
Completion:
2025