Reporting Higher Q1 Profits, Enterprise Products CEO Puts a Personal Spin on COVID Response
4/29/2020
By Jeff Awalt, Executive Editor
HOUSTON (P&GJ) — Enterprise Products Partners' outspoken co-CEO Jim Teague used a conference call with investors Wednesday to comment on the U.S. economic shutdown, reflecting on his personal experiences during the 1950s polio epidemic and as a helicopter pilot in Vietnam in relation to the COVID-19 response.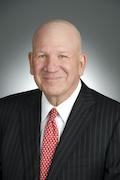 "This is not the first time in my lifetime that we've been invaded by an invisible enemy. I remember as a little boy the most feared disease of the 20th century, polio. It was a highly contagious virus. It struck without warning. It paralyzed and it killed," Teague said, recalling how people diagnosed with polio were isolated from others. 
"In effect, we practiced our own kind of social distancing," he said, citing closed swimming pools and movie theaters. 
During 1951-1954, an average of 16,316 paralytic polio cases and 1,879 deaths from polio were reported each year, according to the U.S. Centers for Disease Control and Prevention. Jonas Salk developed a vaccine in 1955.  COVID-19 has infected about a million Americans and killed more than 55,000 in a span of about three months, the CDC says.
"My mom, who was a registered nurse, caught polio. I remember standing outside the hospital with my little brothers and my dad so we could see her through a window," Teague said. "What I don't remember is shutting down the entire economy and 30 million people losing their jobs in one month."
Despite the apparent scoff at the breadth of the U.S. economic shutdown, Teague clearly is taking the coronavirus response seriously, describing significant operational and financial adjustments to minimize its impact on people and operations.
"Just as polio was defeated, so will Covid 19. This, too, shall pass," Teague said. "It starts with changing our behavior, as we've done. I've learned what social distancing is and my hands have never been as clean as they are."
Eighty percent of Enterprise Products' headquarters staff are working remotely from home, and changes have been made throughout the company to keep people safe and operations running.  Many larger facilities went to 7-on, 7-off scheduling to support social distancing.  Half of its pipeline control staff were assigned to a backup center in San Antonio to keep a close watch on pipelines and plants.
Enterprise Products commercial groups have reduced their budgeted capital spending for the year to $2.5 billion from roughly $4 billion.  About $1 billion of that budget has already been spent, Teague said Wednesday, adding that negotiations related to six potential joint ventures could further reduce capex in 2020.  It added a $1 billion credit facility to bring its liquidity to almost $8 billion to prepare for challenging months ahead.
"Those of us that remained at our headquarters were disciplined in distancing and hygiene," Teague said, describing constant Zoom online meetings throughout the day and Zoom happy hours after work.
"So even though our folks were working remotely through technology and alcohol at happy hours, teamwork continues to be a part of our culture, a part of our DNA"
Enterprise reported Wednesday that the momentum of its record-breaking 2019 carried into the first quarter before the coronavirus and an oil-price war upended markets in March.  The partnership's first-quarter profits increased to $1.4 billion in the first quarter of 2020, compared with $1.3 billion in the first quarter of 2019, despite a 12% decrease in revenues to $7.5 billion.
The No. 1-ranked U.S. exporter of crude oil and gas liquids said it continues to see good demand for ethane, propane and butane but is bracing for a difficult rest of the year.  It also described the period as one of opportunity.
"Chaos leads to inefficient markets, which leads to volatility.  We don't fear volatility.  We embrace it, and inefficient markets work to our strength," Teague said Wednesday.
The partnership's earnings announcement took a cautious approach, noting the "breathtaking" speed and intensity of the global economic shutdown.  It projected natural gas, NGL and crude oil production will decline more rapidly than previous shock cycles.  While reporting no material change to volumes across its system, Enterprise said it is not immune.  Teague, however, was notably upbeat in his comments to financial analysts during Wednesday's conference call.
"Some of our businesses are steady as a rock. Our NGL fractionators are full and will remain so. And our NGL pipelines overall haven't seen a downturn. Our Permian crude oil pipelines are fully contracted, and Seaway (Crude Pipeline) is virtually full," he said.
While acknowledging that Enterprise's petrochemical business is challenged as motor gasoline demand has fallen and refinery runs have been cut, Teague quickly pointed out that it will improve as soon as refinery runs improve. Its natural gas processing business has suffered, but Teague sees upside potential for gas processing in the second half of the year.
"Opportunities around our assets are abundant. Our storage is worth its weight in gold, as there is contango on every hydrocarbon. And we've even seen some cases of backwardation, and there are location differentials around our pipelines," Teague said. "Our people have found places to store crude oil that two months ago we didn't even know existed."
LPG exports continue to be virtually sold out, he said, indicating that May could be a record month.
Echoing comments from other industry leaders, Teague said "it's anyone's guess" when the economy will open.  He lauded the company's employees for continuing to deliver results and create value, sharing personal perspective to express his pride in their performance.
"As a young naval officer in an attack helicopter squadron in the Mekong Delta of Vietnam, I took a great deal of pride that I was part of a special fraternity," Teague said. "It took a long time to have that feeling again. But I have that same kind of pride today."
Related News
Related News
Sign up to Receive Our Newsletter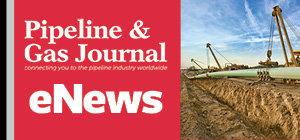 Pipeline Project Spotlight
Owner:
East African Crude Oil Pipeline Company
Project:
East African Crude Oil Pipeline (EACOP)
Type:
TotalEnergies in discussions with a Chinese company after Russian supplier Chelpipe was hit by sanctions.
Length:
902 miles (1,443 km)
Capacity:
200,000 b/d
Start:
2022
Completion:
2025