Appropriate Methods for Repairing Pipelines
12/27/2020
By Nicholas Newman, Contributing Editor
Over many decades now, the ever-growing network of on- and offshore pipelines has transported an increasing volume of refined petroleum products, industrial chemicals, crude oil and natural gas to commercial and household customers.
North America is a case in point. It has the world's largest network of gas and crude oil pipelines, not to mention pipes carrying petroleum products and natural gas liquids.
The crucial importance of pipelines in distributing these vital, but volatile ingredients safely is recognized and covered by regulations that require pipeline operators to ensure the integrity of their pipelines. This is done by conducting both preventative and regular routine maintenance and repairs to ensure optimum performance and to prevent potential systems failures.
Nonetheless, the United States has suffered 3,200-plus serious gas pipeline leaks since 1987, according to the Pipeline and Hazardous Materials Safety Administration (PHMSA).
Pipeline incidents may be dealt with by pipeline operators by commissioning repair services from specialist companies, including Palma, Italy-based Bonatti, Darke Engineering in Peterborough, England, Tulsa, Okla.-based T.D. Williamson and MPC pipeline contractors in Houston.
Reasons for Failure
Despite rigorous quality control inspections during the manufacture of pipeline sections, pipelines still fail thanks to the following:
    A flaw during manufacture is undetected by the pipeline manufacturer's quality control processes. Over time, any imperfection can deteriorate and, if not detected during regular pipeline inspections, can cause a crack or even leakage of contents.
   The conditions in which a pipeline is buried can encourage external and internal corrosion. Therefore, regular inspections and maintenance for pipe damage from corrosion or cracks is vital throughout the half-century life of the average pipeline.
Repair Options
Despite undergoing processes and inspection procedures and using state-of-the-art technology to mitigate potential causes of pipeline failures, its longevity makes it almost inevitable that at some point a pipe will need repairs. There are several repair options in current usage.
The most costly and lengthy option is to cut out and extract the damaged section of pipe and install a new section. This is not without its difficulties. First, the pipeline must be switched off for the damaged section to be isolated and cut out. Second, the procedure takes time, and the repair must be tested and inspected before the pipeline can be switched on again.
There are two types of sleeve repair. One is a Type A sleeve, and the other is a Type B sleeve. The chief benefit of this repair is that it can be made while the pipeline is in service.
The Type A sleeve solution option comprises a sleeve made from two halves of a steel cylinder that is placed around the damaged section of the pipe and welded to fully encircle the damaged section.
This approach helps restore the strength of the pipeline section. But, because the Type A sleeve is not welded directly onto the pipe, it cannot be used to contain pipe pressure or a leak. The chief benefit of using a Type A sleeve is that these are manufactured from prefabricated units, can be either temporary or permanent and do not need rigorous nondestructive inspection.
In this case, the Type B sleeve is welded onto the pipeline surface with a full encirclement fillet while the pipe is in service. The width of the sleeve thickness is determined by the required pipeline's maximum allowable operating pressure (MAOP) and the axial stresses imposed by secondary loads. The key benefit of this solution is that a Type B sleeve can be used to repair leaks and to reinforce circumferentially oriented defects.
This is a permanent, cost-effective repair solution for remedying nonleaking issues such as pits, dents, gouges and external corrosion. Like a sleeve repair, the composite wrap can be used on a pipeline that is in service and to restore its pressure-containing capability, inhibiting external corrosion where it is applied.
Hot Tap Section
Hot tapping can be used to repair damage caused by corrosion or mechanical damage, or to add branches for system modifications. This method of connecting a section involves drilling or cutting into the pipe and welding.
The key benefit of this type of welding is that it can be performed without temporarily switching off the pipeline and it avoids environmental damage and the venting quantities of greenhouse gases, such as methane.
Mechanical bolt-on clamps or structural clamps are designed to encapsulate damaged or leaking pipes and restore pressure integrity through mechanical seals engaging on the sound parent pipeline sections.
Faster and less costly pipe grinding is used to produce a smooth surface and remove any harm for stress concentrations of defects and microcracks.
Once a decision to repair a fault has been made, a decision on the most suitable method of repair must be made.
External factors such as timing, material availability, regulatory requirements and potential environmental issues will all influence the choice alongside the technical issues and the advantages and disadvantages of repair solutions.
    The size of the damage will be a major factor in determining the best repair option.
   The availability of resources to repair the damage is also important. For example, some repair methods require customized solutions, such as bespoke mechanical bolt-on clamps designed for a specific task.
Customization is more costly in time and money. Likewise, the availability of expert contractors for some repairs such as welding are regulated so that only qualified and experienced welders can be employed to complete the task. In addition, managers will be influenced by how quickly all the required repair logistics can be assembled to complete the task at hand.
Consideration of the best type of repair involves technical issues such as:
What degree of damage is affecting the welds that join the pipeline sections? For example, there is a 3% dent with a 5% strain affecting a brittle weld in a gas pipeline.
The options for repair include replacing the cylinder or installing either a Type B sleeve or mechanical bolt-on clamp. For the same dent affecting a ductile weld, other installations are acceptable, including a composite sleeve, a Type A sleeve or a hot tap.
If the pipeline is leaking, current repair options include replacement with a Type B sleeve or even mechanical bolt-on clamps. Although in some scenarios, the damaged portion can be removed by using a hot tap.
Where it is possible for the pipe section to be closed and the flow diverted using an alternative pipe, the best option is to replace the damaged section with a new cylinder.
Pipelines and their contents are the lifeblood of a modern economy, making it vital that their integrity and safety are paramount. This requires regular inspections, maintenance and suitable repairs throughout the life of each pipeline.
Related News
Related News
Sign up to Receive Our Newsletter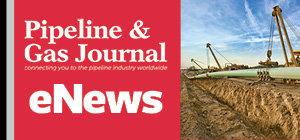 Pipeline Project Spotlight
Owner:
East African Crude Oil Pipeline Company
Project:
East African Crude Oil Pipeline (EACOP)
Type:
TotalEnergies in discussions with a Chinese company after Russian supplier Chelpipe was hit by sanctions.
Length:
902 miles (1,443 km)
Capacity:
200,000 b/d
Start:
2022
Completion:
2025