US to Sell 26 Million Barrels of Oil Reserves As Mandated by Congress
2/14/2023
(Reuters) — The Biden administration said on Monday it is selling 26 million barrels of crude oil from the Strategic Petroleum Reserve, a release that had been mandated by Congress in previous years.
The U.S. Department of Energy had considered canceling the fiscal year 2023 sale of the 26 million barrels after the Biden administration last year sold a record 180 million barrels from the reserve. But such a cancellation would have required Congress to act.
Monday's announced sale will likely temporarily push the reserve below its current level of about 372 million barrels, its lowest level since 1983.
The DOE said bids on the oil are due on Feb. 28 and that the oil would be delivered from April 1 to June 30.
The administration sold the 180 million barrels of oil to combat fuel prices that had risen on Russia's war on Ukraine and as global consumers emerged from the COVID-19 pandemic.
The department said it is implementing a three-part strategy to refill the reserve in the long term, including repurchases with revenues from emergency sales, returns of more than 25 million barrels of oil from previous exchanges, and working with Congress to avoid "unnecessary sales unrelated to supply disruptions to strategically maintain volume.
Last month the department rejected the first batch of bids from oil companies to sell back up to 3 million barrels to the reserve, saying it would only accept bids for oil meeting required specifications at a price that was a "good deal" for taxpayers. The administration had been seeking to repurchase oil for the stockpile at about $70 a barrel.
But U.S. crude prices have risen to about $80 a barrel on concerns about Western sanctions on Russia for its war on Ukraine and after Moscow said it was cutting production in March by about 500,000 barrels per day, or about 5%.
U.S. sources have said delivery of the first batch of oil back to the SPR after the record sale would likely begin not until after the 2023 fiscal year, which ends after September.
The DOE said it expects that companies will return 3.1 million barrels of oil to the SPR this fiscal year and 22 million barrels in fiscal year 2024 from exchanges, or short-term loans of oil conducted to help deal with supply concerns in the wake of hurricanes.
Last year, Congress canceled sales of about 140 million barrels from the SPR that had been set to take place from fiscal year 2024 to fiscal year 2027, after a DOE proposal to stop them.
Related News
Related News
Sign up to Receive Our Newsletter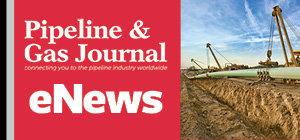 Pipeline Project Spotlight
Owner:
East African Crude Oil Pipeline Company
Project:
East African Crude Oil Pipeline (EACOP)
Type:
TotalEnergies in discussions with a Chinese company after Russian supplier Chelpipe was hit by sanctions.
Length:
902 miles (1,443 km)
Capacity:
200,000 b/d
Start:
2022
Completion:
2025