Underground Storage Faces a Clouded Future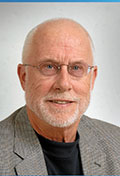 By Richard Nemec, Contributing Editor
In early November, the consulting firm FTI Consulting Inc. conducted a workshop on underground natural gas storage as part of its contract with the California Public Utilities Commission (CPUC). It could mark a turning point in the long-term future of limitations placed on underground gas storage in the nation's most populous state, if not the nation as a whole.
For the near-term, FTI provided a harbinger for what could be the closure of the state's largest underground storage field, Aliso Canyon in Southern California, on the far northern edge of the sprawling San Fernando Valley in Los Angeles.  
The workshop is part of a more than four-year-old process CPUC unleashed in 2017 in the troubled and complex aftermath of the largest methane leak ever. Over a four-month period in 2015-2016, a crippled storage well leaked at the nearly 100-Bcf (2.83-Bcm) capacity storage field operated by Sempra's Southern California Gas Co. (SoCalGas). 
Since the incident, which drew global news media coverage, the operations of Aliso Canyon have been tightly controlled by state regulators. There also have been continuous calls from nearby residents, local- and state-elected officials, and some public safety officials to permanently close the 3,200-acre, 115-well underground storage field at a depleted 1950s era oil and gas field.  
As part of its contract with CPUC, FTI has calculated the estimated impact on gas and electricity service throughout Southern California if Aliso Canyon is shut down.   
FTI estimated that closing Aliso Canyon would result in gas and electric shortfalls by 2027 and 2035 of 395 MMcf/d and 325 MMcf/d (11 MMcm/d and 9 MMcm/d), respectively, and 3,176 MW and 2,875 MW, respectively.   
The modeling resulting in these estimates called for total gas pipeline receipts of 3.1 Bcf/d and 3.3 Bcf/d (88 MMcm/d and 93 MMcm/d) in 2027 and 2035, respectively, and total SoCalGas storage volumes of 1.03 Bcf and 1.26 Bcf (29 MMcm/d and 36 MMcm/d) in the same years.   
Total one-in-10-year peak demand was 4.5 Bcf/d and 4.4 Bcf /d (127 MMcm/d and 125 MMcm/d) for the two years, including gas demand for gas-fired power generation of 745 MMcf/d and 803 MMcf/d (21 MMcm/d and 23 MMcm/d), respectively.  
Consultants explored several scenarios at the workshop, which was held a day before CPUC made the short-term decision to bolster winter 2022 reliability by increasing Aliso Canyon's maximum storage volumes.   
CPUC's decision allows SoCalGas to increase the amount of gas stored at Aliso Canyon "in order to meet the existing needs and maintain energy reliability in the Los Angeles Basin while the CPUC continues to consider what actions, resources, and infrastructure are needed to close the facility," said Terrie Prosper, communications director for the regulatory commission.  
Nationally, pressures from climate change to decarbonize the U.S. energy sector have heightened interest in energy storage, generally and particularly hydrogen storage at existing fossil fuel storage sites, including salt caverns and underground gas storage fields.  
 "There is a lot of activity looking at underground gas storage of hydrogen and understanding where we can use existing reservoir locations, how we can optimize the gases and fuels getting into storage systems and understanding how long we'll be able to use those systems," said Shannon Katcher, executive director for digitalization and data at the Gas Technology Institute. "So, there is a lot of uncertainly going on in the subsurface technologies, especially as it relates to hydrogen."  
The latest storage assessment by the U.S. Energy Information Administration (EIA) from April 2021 notes that design capacity of underground natural gas storage facilities in the Lower 48 states increased by 4 Bcf (113 MMcm), or 0.1%, in November 2020.[No Bf].  
"Demonstrated peak capacity decreased in 2020 as the decline in the Pacific region [including Aliso Canyon] more than offset gains reported in other regions. Overall, demonstrated peak capacity declined by 8 Bcf [227 MMcm], despite reported increases in five of six regions in the Lower 48 states," EIA reported.   
Demonstrated peak capacity declined by 34 Bcf (963 MMcm) in the Pacific region because previous peak levels – before the 2015 Aliso Canyon leak – were no longer included in the five-year range (December 2015 through November 2020), according to EIA.   
The Aliso Canyon field has operated at reduced levels since coming back online following the leak.  
"Despite the decline in demonstrated peak capacity for the region, natural gas storage facilities in the Pacific region also saw increased usage during 2020 like in the other regions," EIA reported.   
The EIA report notes that several recent trends have affected proposed changes in underground storage by operators and have cooled investment in storage. EIA cites a combination of increased gas production, less price volatility, less summer-winter seasonal price differences, and increased midstream pipelines and related compression, all leading to less interest in gas storage.   
On the other hand, EIA recognized that increased interest in storage could be driven by the continuing increases in gas-fired electric generation and exports of more gas as liquefied natural gas.  
As the source of industry national standards and recommended practices (RP), the American Petroleum Institute (API) has long recommended combining depleted hydrocarbon fields and salt caverns for gas storage.   
API notes that the standards apply to natural gas storage in depleted oil and gas reservoirs and aquifer reservoirs, focusing on the storage wells, reservoir and fluid management for functional integrity in design, construction, operation, monitoring, maintenance and documentation practices.   
API also notes that the RP's scope does not include pipelines, gas conditioning and liquid handling, compressors, and ancillary facilities associated with storage. API spokesperson Jessica Szymanski said the Washington, D.C.-based trade group "is currently working to update these standards."  
In Sempra's third quarter of 2021 earnings report conference call, senior executives noted that SoCalGas has reached agreements that were expected to resolve "substantially all material civil litigation against the nation's largest gas utility and Sempra related to the 2015 Aliso Canyon gas leak, and the net, after-tax cash outflows for SoCalGas are expected to ultimately be up to approximately $895 million, after taking into consideration the remaining insurance receivable and other adjustments."   
In the same context, Sempra's senior executives emphasized that SoCalGas had recently completed an economy-wide technical analysis, underscoring the essential role that clean fuels like hydrogen and renewable natural gas (RNG) are expected to play in reaching carbon neutrality, and indirectly the key role storage can play in supporting the reliability of those fuels.   
"The analysis highlights that a clean fuels network made, in part, by leveraging existing gas infrastructure to deliver clean fuels [including storage], and to manage carbon could allow California to achieve its net-zero goals more affordably and more effectively than other alternatives," a Sempra spokesperson said.  
While setting Aliso Canyon's total capacity this winter up to 41 Bcf (1.2 Bcm), CPUC acknowledged that the state's major gas storage facility "had a critical role in the electric power system's ability to meet regional demand."    
The regulatory staff has admitted that without the Aliso Canyon storage facility "reliability is reduced while costs increase." Nevertheless, in comments at the Nov. 3 FTI workshop, SoCalGas attorneys said that the utility "supports potential alternatives to Aliso Canyon that provide clean, reliable, and affordable energy."  
As part of questioning FTI's latest analytical work, SoCalGas noted that the cooperation between storage operations and transmission pipelines has not been taken into consideration.   
"Aliso Canyon has historically afforded sufficient system flexibility and resiliency to manage outages and provided opportunities to reduce pipeline operating pressures to enhance safety," SoCalGas attorneys said in their written comments to CPUC. "Changing regulatory requirements, advancements in inspection technology, and efforts to upgrade and enhance the SoCalGas system will also likely lead to more outages in the future to remediate identified issues on the pipeline or perform other necessary work."  
SoCalGas argues that FTI's analytical work does not "adequately consider the risks associated with pipeline outages." One outage, the utility attorneys contend, could reduce withdrawal capacity at Aliso Canyon by 200 MMcf/d (5.66 MMcm/d). Even in a hypothetical outage shrinking supplies 200 MMcf/d, the impact on the overall system might be five times as great, SoCalGas told the state regulators.  
In contrast to the CPUC decision, state oilfield regulators at the California Geologic Engineering Management (CalGEM) division had approved a 68-Bcf (1.9 Bcm) capacity for the SoCalGas facility.   
"We continue to move forward on planning how to reduce or eliminate the use of Aliso Canyon, and to ultimately reduce our reliance entirely on such natural gas infrastructure as we transition to a clean energy economy," said Commissioner Martha Guzman Aceves.  
Indicative of the potential for more questioning of the viability of gas storage generally, CPUC touts other actions it is taking, such as back in August when it raised the prospect for other actions on storage before the final FTI report is completed, such as addressing interactions between the electricity and natural gas systems in the Los Angeles Basin.  
"Also, in an upcoming study of how the California electric transmission system will need to change to meet the state's goal of serving 100% clean energy by 2045, CPUC, California Energy Commission, and the California Independent System Operator are studying scenarios that include the unavailability of the Aliso Canyon facility," CPUC's Prosper said.   
Outside of the regulatory proceedings, activists and residents from an upscale community adjacent to the Southern California storage field carry on an unrelenting, multiyear campaign to have the gas facility closed. They contend it is dangerous and still causing illness among nearby residents, who were forced from their homes six years ago when nearly 100,000 tons of methane were released into the atmosphere and oily spray was reported by the homeowners.  
Sempra's gas utility spent more than $1 billion on the prolonged incident, and in early November the parent company took a 3Q2021 $1.1 billion after tax charge, resulting in Sempra reporting a quarterly loss of $648 million.  
Previously, SoCalGas had reached a $120 million court settlement with the state attorney general and agreed to a $4 million settlement with Los Angeles County prosecutors after being convicted in Los Angeles Superior Court of failing to quickly report the leak to state authorities.  
As a result, underground gas storage in California and elsewhere is under closer scrutiny, and a dark cloud has remained over this part of the natural gas sector. Whether it will dissipate is not clear.   
Richard Nemec is a regular contributing editor to P&GJ based in Los Angeles. He can be reached at rnemec@ca.rr.com. 
Related Articles