Sustainability: Energy Company ESG Efforts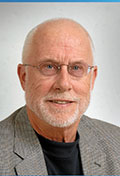 By Richard Nemec, North America Contributing Editor
(P&GJ) — Late in 2021, a global energy think tank at Columbia University held a private workshop with representatives from the national and international oil, financial, consulting and nongovernment organization (NOC) sectors, along with academia, to better understand the dynamics and impact of the global sustainability movement on the energy space.
Various energy, social and governance (ESG) rating agencies also took part. Two researchers at Columbia's Center on Global Energy Policy (CCEP) summarized the discussions from mid-November that year, offering an outlook for growing ESG importance in the oil and gas sector.  
At this same time, one of the world's largest oil companies, Paris-based Total, changed its name to TotalEnergies and its focus to long-term sustainability, mimicking some of the Columbia workshop's revelations.   
"Gas and sustainable biofuels will be attractive and credible alternatives to conventional fuels, and Total intends to develop them," senior management explains on its website. "The development of gas production is accompanied by measures to control methane and carbon dioxide [CO2] emissions (Scope 1+2). This development could be accompanied by an increasing share of biogas. The development of hydrogen could also contribute to meeting energy demand."  
Both Total and the varied participants at the Columbia workshop clearly have concluded that ESG programs have shifted from "optional" to "essential," while the sustainability challenges vary among the oil and gas companies. Different companies are embracing ESG at differing paces, and North American and international companies have wider variances, though they all tend to agree on addressing environmental challenges.  
Columbia participants see the other two ESG elements as important, complex and ill-defined, particularly for the societal challenges. Finally, the academia-hosted workshop revealed that there are many unsettled questions and issues among investors and oil and gas companies planning for long-term investment in sustainability. A lot more integration of energy transition strategies into ESG programs will increasingly be part of the investment side of the equation, workshop participants concluded.   
"Workshop participants called for a convergence of the various ESG frameworks and regulations, especially on the "E" standards," the Global Energy Policy Center researchers Luisa Palacios and Hon Xing Wong wrote in their Dec. 21, 2021, workshop report. "Anything less, several speakers warned, would risk the global fragmentation of markets and hinder the development of sustainable investment practices."  
In the oil patch, however, ESG is not universally embraced. In the Bakken Shale in North Dakota, for example, publicly held operators have complained that increased ESG requirements under the Securities and Exchange Commission (SEC) have become so onerous some companies, such as Oklahoma-based Continental Resources, are considering going private. State energy officials expect more companies to consider the private sector option.   
"Many, many hurdles are continuously erected by the current administration in Washington, D.C.," one high-ranking North Dakota official said.  
In June, a joint law–earth science center at Columbia University focused on sustainable investment partnering with the London-based global climate change think tank, E3G, to conduct a widespread survey aimed at creating a better understanding of the economics, financial and regulatory factors driving or limiting U.S. and foreign investments in renewable energy. It could have relevance to some of the questions and challenges surrounding ESG.  
In contrast, the midstream sector has embraced ESG in recent years through a joint effort between an ongoing working group at the Energy Infrastructure Council (EIC) and the GPA Midstream Association, with leadership from the Williams Companies, Crestwood Equity Partners and others.   
As a result of a year-long effort, a generic ESG reporting template is now available for midstream companies from work led by Williams and Crestwood. Many companies have committed to gather and report data, including DCP Midstream Partners, Energy Transfer, Magellan Midstream Partners and Plains All American Pipeline.
The template includes detailed definitions of each metric used, so there is an apples-to-apples comparison among the different reporting organizations. It is available as Excel software on the EIC and GPA Midstream websites.  
As reported by EIC in April this year, the joint ESG Working Group released an updated version 2.0 of the reporting template. Updates to the template primarily focus on the "E," or environmental metrics, and the inputs into and information collection around such data with the goal of providing "consistent, comparable and durable" information for investors and stakeholders.   
"This effort was a collaborative process involving third-party and in-house ESG experts, environmental, operational and technical professionals, and investors," EIC reports.  
For Williams' Zach Keith, director of ESG, the three broad elements of sustainability are part of his company's more-than-century-old DNA. With various industry sources pointing to its ESG leadership, Williams is interacting with stakeholders across its midstream energy transportation business, and the social part breaks up into several key pieces both internally and externally.   
"Although the categorization of E-S-G is relatively new, it has been part of our business for more than 100 years," Keith said. "It is inherently part of how we understand and manage risk and consider opportunities attached to that risk. We don't see ESG as something we bolt-on to the side; it's not new to our business."  
While governance is the "bedrock," Keith said the other two pillars of ESG – environmental and social – are "core to who we are as a company and how we do work." He said Williams focuses on all three because they "bring value to stakeholders." Williams has set a 56% goal for greenhouse gas (GHG) emissions reductions by 2030, compared to 2005, and it has reached 47% reduction as of 2020. For 2050, Williams' goal is net-zero emissions.   
The company is ranked No. 1 in its peer group in the Dow Jones Sustainability Index for 2021, and it's the only U.S. company included in the world index, according to Keith.  
"This is a continuation of a journey we have been on for a number of years," Keith said. "We think there is a direct link between our sustainable business operations and corporate stewardship and long-term financial success. We're still very bullish on natural gas because it makes up a critical part of the long-term clean energy future. It enables other clean energy technologies to grow and be scaled into sustainable solutions. It is a cornerstone of the clean energy economy."  
Keith cites examples of moves by Williams earlier this year to accelerate its investments and partnerships to advance ESG efforts and decarbonization of its operations. Williams has invested in a firm called Context Labs and its decarbonization technology that permits the gathering, marketing and transporting of responsibly sourced gas (RSG).   
Through the Context technology, verified profiles and captures of GHG mitigations are enabled across the natural gas value chain, expanding clean energy supplies from Williams. It will provide what Williams is touting as "end-to-end measured, verifiable, and transparent emissions data for real-time decision-making capabilities." 
In the spring, Williams partnered with Cheniere Energy and others to quantify, monitor, report and verify GHG emissions related to gas gathering, processing, transmission and storage systems, all of which Cheniere has a bottom-line interest in as part of its global liquefied natural gas (LNG) business. "I think this is a fantastic program highlighting how we are not just looking internally, but also externally and engaging with our customers," Keith said.  
In a joint industry-government program, Williams has a nearly $1 million grant from the Wyoming Energy Authority to complete a feasibility study for a green hydrogen hub. The study could lead to future development of green hydrogen production or synthetic natural gas in southwest Wyoming, according to Williams officials. The University of Wyoming also is involved in the feasibility work.
At California's largest oil and gas producer, California Resources Corp., a former division of Occidental Petroleum Corp., a long-time carbon capture and storage (CCS) project, Carbon TerraVault (CTV I), is moving through the federal and state regulatory permitting processes, according to officials at CRC's Southern California headquarters.   
Environmental reviews have begun for two permanent CCS projects at the CRC Elk Hills oil and gas field in central California. In addition, in May, CRC applied for permitting for an additional 80 million metric tons (mmt) (88 million tons) of CO2 in two other projects, CTV II and III, in the Sacramento Basin in Northern California. In total, the three projects would store 120 mmt (132 million tons) of CO2.  
CRC also is partnering with the Electric Power Research Institute (EPRI) and Fluor Corp. in pursuit of a carbon capture, utilization and storage (CCUS) project at a 550-MW gas-fired power plant it operates in the Elk Hill field, dubbed CalCapture CCS+.   
"We would inject and permanently store that CO2 deep underground in oil producing reservoirs," said CRC's spokesperson Richard Venn. "This project has the potential to produce California's first full-scope 'net-zero' barrel of oil made in California by Californians." An engineering design study is in development, led by EPRI.  
Also in May, CRC signed an agreement with a third-party provider, NEXT Carbon Solutions (NCS), "to further explore the decarbonization of CRC's power plant through NCS's post-combustion technology for the CalCapture project," Venn said.  
In August, the company formed a joint venture with Toronto, Canada-based Brookfield Renewable Partners creating a carbon management partnership focused on CCS. Brookfield has committed an initial $500 million to invest in CCS projects that are jointly approved through the JV.   
The investment from Brookfield will be allocated through the Brookfield Global Transition Fund (BGTF), which CRC calls the world's largest fund dedicated to facilitating the global transition to a net zero carbon economy. "The initial Brookfield commitment provides CRC with additional capital to advance its carbon management strategy, de-risks its CCS projects, and aims to significantly advance the decarbonization of California," Venn noted.  
Also in California, San Diego-based Sempra, the gas infrastructure and utility holding company,  reported on its ESG progress this spring in a 14th annual sustainability report. The 2021 report shows how Sempra has aligned its portfolio with long-term macro-economic, market and policy trends, Sempra's senior vice president and chief sustainability officer, Lisa Alexander, told analysts on a 1Q2022 earnings conference call.   
"One of the key improvements to the report is our enhanced ESG reporting," said Alexander, noting that Sempra focuses on some specific transmission/distribution metrics for ESG.  
"We have a demonstrated history of sound corporate governance and oversight by our board of directors," she said. "The report highlights our board's skills and experience in other areas, such as cybersecurity, energy transition, and operational excellence." Alexander said Sempra has been listed on the Dow Jones Sustainability List for the past four years. (Similarly, Williams has been listed on the same Dow Jones listing for both North America and globally.) "We're the only North American utility company to be so recognized," she said, adding that sustainability remains as "a core part of our corporate strategy."   
On the same earnings conference call in May, Sempra CEO Jeffrey Martin emphasized that the gas infrastructure company is focused on strategies involving "green molecules and green kilowatt-hours (kW)."   
Sempra is preparing for a world in which energy companies will be "required to transition in an orderly way to clean resources."   
As such, Sempra is "very, very bullish on electrification, but there are some hard-to-decarbonize areas in the American society—largely heavy industry and heavy-duty transportation, and in some of the maritime and aviation uses of energy," according to Martin.   
"The California regulators deserve a lot of credit for taking a forward-looking view of renewable natural gas [RNG] for example. We firmly believe there is a role for cleaner molecules and cleaner electrification, and we expect to see both work in tandem going forward."  
In its 2021 report, Sempra attempts to document its "long-standing commitment" to safety, workforce development and training, and diversity/inclusion in what it said is a "high-performance" workplace culture. It commits to continuing billions of dollars of investment in transmission/distribution among its California and Texas utilities. "Sempra California will also continue to support the build-out of cleaner energy systems and remain focused on delivering cleaner energy," according to the report.  
Sempra has aligned its ESG efforts directly or indirectly with 10 of 17 United Nations' (UN) sustainable development goals as outlined by the UN in 2015 for impacting global development by 2030. Its action plan for sustainable investment is focused on decarbonization, diversification and digitalization, the "Three-D's," according to Sempra report and its sustainability website.   
During the first four months this year, Kinder Morgan (KM) separately established a hub for marketing renewable diesel in the Southern California megalopolis and joined the earlier mentioned multicompany Cheniere Energy Inc.–led effort to reduce GHG emissions.   
"The work is intended to improve the overall understanding of GHG emissions and further the deployment of advanced monitoring technologies and protocols," a KM spokesperson told news media last April. Cheniere's Senior Vice President for Gas Supply Scott Culbertson called KM a "critical teammate" in the collaborative effort by the midstream sector. Colorado State University's Dan Zimmerle is the principal investigator on the project, which includes methane detection technology providers.  
KM's assets involved in the GHG efforts include select pipeline segments and compressor stations on the Tennessee Gas Pipeline, KM Louisiana Pipeline and Natural Gas Pipeline of America systems. Empirically driven measurement and independent analysis and verification from the scientific community will be part of this project, according to Arvind Ravikumar, a petroleum and geosystems engineering professor at The University of Texas, Austin.  
Its latest ESG report places KM's overall methane intensity for its operations at 0.04%, well beyond its previously set goal of 0.31% by 2025. CEO Steve Kean maintains that over the past 25 years, the company has regularly reduced its methane emissions for gas transmission and storage assets. It measures the amounts of methane emissions per units of gas throughput.   
It surpassed the 2025 target in 2017, according to Kean. As part of its ongoing efforts to transport lower carbon energy, Kean said in 2021, KM joined three pilot projects involving "players across the energy value chain to transport responsibly sourced natural gas [RSNG]" to communities in Colorado and the northeast states.  
Earlier in the year, KM moved forward with permitting and constructing a 20,000-bpd renewable diesel hub in the greater Los Angeles area. According to KM spokesperson Amy Baek, the hub will enable customers to aggregate renewable diesel batches (R99) in Los Angeles and move them via pipeline to high-demand locations in the region, such as Colton, California, 45 miles (72 km) to the east in the Inland Empire, and to Mission Valley in San Diego County to the south. KM has committed to investing up to $50 million in distribution of renewable fuels in California in 2022.  
Under its ESG efforts, KM said when Ports of Los Angeles, Colton and San Diego facilities are upgraded, the Southern California hub will be the first of its kind in the United States, transporting batches by pipeline, "with no resulting loss of product to transmix—a process designed to enable customers to avoid the loss of the valuable California renewable tax credits, including low-carbon fuel standard (LCFS) credits."  
At TotalEnergies, CEO Patrick Pouyanne introduces his company's 2022 sustainability and climate progress report by outlining an ambitious vision for 2050 in which the fossil fuel giant's operations are transformed into zero carbon output. In less than 30 years from now, Pouyanne sees half of Total's output being electricity from renewable energy sources, another quarter from decarbonized molecules, such as biofuels and hydrogen, and the rest from oil and gas that has all of its emissions fully captured.  
"This vision is not a mirage or greenwashing," said Pouyanne. "It is based on measurable objectives to reduce our GHG emissions in the short [2025], medium [2030] and long term [2050], covering our industrial operations [Scope 1+2] and emissions generated by our customers' use of our energy products [Scope 3]."  
Independent third-party sources have verified that TotalEnergies is on the right track in targeting a 40% reduction by 2030 in its net Scope 1+2 emissions, compared to 2015 levels. That's in line with commitments made by countries with net-zero emission pledges, according to Pouyanne, who noted that in 2021 the company increased its targets for increasing renewables under its net-zero emissions scenario.  
"Our investments in renewables and electricity accounted for 25% of total investments," the CEO said.  
In 2021, Total installed 10 GW of renewable electricity capacity in its operations, increased its LNG sales to 42 million tons (38 mmt), 99% of which were sold to net-zero customers, and reduced its share of petroleum products to 44% last year, compared to 65% in 2015.   
"In 2021, we multiplied our low-carbon collaborations and partnerships, and we intend to drive further progress with all the players in our value chain, especially in new mobilities," Pouyanne said.  
Governance from its board of directors is considered a strong part of its expanding ESG efforts, according to company executives. Lead independent director on the Total board Marie-Christine Coisne-Roquette notes that TotalEnergies is committed to producing low-carbon energies that can remain affordable and reliable.  
"The entire company is working to develop new energies and reduce the lifecycle carbon intensity of the company's products," said Coisne-Roquette, who meets with various outside investor groups regularly.  
Columbia University's researchers Palacios and Wong note that oil company representatives at last year's workshop put significant importance on governance in the ESG process, noting that shareholders play key roles in companies adopting ESG standards, given the potential negative financial consequences if those standards are ignored.   
In touting the advantages of investor-owned national oil companies, workshop participants "recognized the challenges posed by government ownership to meeting certain ESG requirements from investors and even to achieving further progress on ESG transparency," according to the Palacios/Wong summary.   
Richard Nemec is P&GJ's regular contributing correspondent based in Los Angeles. He can be reached at rnemec@ca.rr.com.  
Related Articles