July 2010 Vol. 237 No. 7
Business Meetings & Events
Editor's Notebook
Watershed Moments
When I was a wee little lad many years ago, I celebrated my birthday going to see a campy cult classic movie entitled "The Blob" starring Steve McQueen in his first starring role. The Blob was this jello-like goop that fell from outer space in this town where the voracious entity gradually swallows up everything in its path.
Features
From the Burner Tip
New Book Gives Good Arguments On Using Fossil Fuels for Power
In the dawn of the "green" energy era, proponents of using fossil fuels for energy and power sources strike a "mother lode" of facts, data, and logic for the continued use of these materials. While many in the public sector and even some in the technical arena are fervently in favor of going with green power, author Robert Bryce in his new book, Power Hungry, makes a cogent argument why fossil fuels should be around for some time to come. Sure, their use presents certain deficiencies, but the social and economic benefits they bring are so much greater and needed by society!
Government
BP Spill Produces Pressure For Pipeline Safety Revisions; House Committee Ups DWSRF Authorization Levels
While the impact of the BP oil spill on offshore oil and gas development is already obvious, its impact on pipeline safety is less so, despite what promise to be ramifications. That was clear from the hearings in the House Transportation and Infrastructure Committee on May 20 where both Democrats and Republicans peppered Cynthia Quarterman, the new administrator of the Pipeline and Hazardous Materials Safety Administration, with questions about the agency's existing plans for oil and gas accidents.
In The News
July Newsreel: Polyguard Receives Award, UniversalPegasus Safety Milestone and More
<a href="http://pipelineandgasjournal.com/july-newsreel#poly">Polyguard Products Receives Highest Presidential Award For Exports</a> <a href="http://pipelineandgasjournal.com/july-newsreel?page=2#up">UniversalPegasus' Employees Achieved Safety Milestone On Pipeline Project</a> <a href="http://pipelineandgasjournal.com/july-newsreel?page=2#welk">Welker Announces Death Of Executive Dennis M. McKay</a> <a href="http://pipelineandgasjournal.com/july-newsreel?page=2#abb">ABB Agrees To Buy K-TEK</a>
Projects
Q&A
Inergy Midstream Carving Gas Storage Niche In Marcellus
As we all know by now, it's the midstream sector of the natural gas industry that is driving forward much of the activity in America's energy sector, fed by the tax advantages offered through master limited partnerships. They come in all sizes, shapes and mixtures of businesses, which can often change on a moment's notice or at an executive's whim.
Web Exclusive
Energy Demand Propels Custody Transfer Flow Measurement
The world's drive for energy has put oil and gas flow measurement in the spotlight. Rising oil prices, along with increasing prices for natural gas, have made it more important to oil and gas producers, distributors and end-users to have accurate and reliable measurements of flow. As many of the world's economies recover from a severe recession, demands for energy are increasing.
What's New
Whats New In Measurement and Instrumentation
<strong>Savant Measurement Corporation </strong>Savant Measurement says its GFC paddle product satisfies AGA 3 requirements through 0.75 beta ratio. It is available in 2-4-inch line sizes and is independently proven and tested. It eliminates swirl and non-symmetry and sits between a set of OFU flanges and on top of dowel pins.
Sign up to Receive Our Newsletter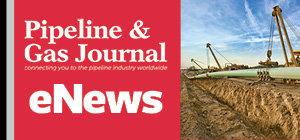 Pipeline Project Spotlight
Owner:
East African Crude Oil Pipeline Company
Project:
East African Crude Oil Pipeline (EACOP)
Type:
TotalEnergies in discussions with a Chinese company after Russian supplier Chelpipe was hit by sanctions.
Length:
902 miles (1,443 km)
Capacity:
200,000 b/d
Start:
2022
Completion:
2025