Facility Expansion Underway At CDI
CDI, one of the world's leaders in pipeline pig detection, recording and locating technology, broke ground recently for its expansion project in Broken Arrow, OK.

Since its incorporation in 1982, CDI said it has has seen strong growth in product sales, which now includes a complete line of land-based and subsea pig passage detection and time-based benchmarking equipment, all of which are realized by pioneering electromagnetic through-wall communication technology.
This growth prompted the 12,000 square-foot expansion of the existing facility, 12 miles from downtown Tulsa and one of the fastest-growing cities in the United States.


Jason Farqué, vice president of Product Development, said, "CDI's growth directly reflects our many customers' enthusiasm for our products. We work hard to deliver modern, durable pig tracking products and our global customer base has responded."
CDI handles all phases of its product line – from concept to design, prototyping, and manufacturing – at the Broken Arrow location. Everything is created on-site: electronic and mechanical devices, software, and even firmware programming.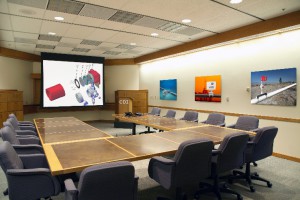 The new building will include the Anthony Farqué Training Center, a state-of-the-art multi-use conference room where customers, distributors and technicians alike can exchange ideas and brush up on the latest technologies. There will also be much more room for production and inventory. This will bring CDI's existing facility to 42,000 square feet. The new addition is expected to be completed this summer.
Related Articles