Names in the News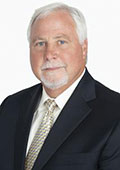 Audubon Companies, a provider of EPCM services, appointed Lyle Russell as senior business development representative for Capital Oil and Gas Projects, and Robert Guerrero as pipeline engineering manager. Russell has more than 24 years of business development and marketing experience in the U.S. pipeline industry, while Guerrero brings more than 25 years of pipeline industry experience with Enbridge and Spectra Energy.
Noble Midstream Partners appointed Thomas H. Walker to its Board of Directors. He will fill the vacancy left by Charles J. Rimer, senior vice president, Global Services of Noble Energy, who resigned.  Walker was elected senior vice president of Noble Energy in February 2018 and is responsible for U.S. Onshore operations.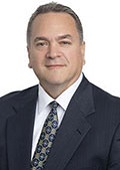 Stonepeak Partners appointed D.J. Gribbin as a senior operating partner. He had been the special assistant to the president for Infrastructure Policy. Gribbin will join a team of 11, supporting Stonepeak's deal sourcing and asset management activity across the firm's target sectors including midstream energy and utilities.
Elsie Bentley joined PLH Group corporate team as vice president of Safety, Health and Environmental. She had worked as Safety Director for the PLH Group subsidiaries, TESSCO Energy Services, TESSCO Industrial Services and Sun Electric. In her former role, she directed safety coordinators who supported divisions throughout the Permian Basin.
Andersen Tax hired Abdon Rangel as a managing director in the Houston office, joining the firm's commercial practice. Rangel has more than 20 years of experience in all aspects of the oil and gas industry and specializes in global tax consulting, federal tax planning and mergers & acquisitions.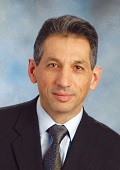 PG&E Corporation elected Ben Minicucci, 52, to both its Board of Directors and to the Board of Pacific Gas and Electric Company. Minicucci is president and chief operating officer of Alaska Airlines and chief executive officer of Virgin America. He also is a member of the Management Executive Committee of Alaska Air Group, the parent company of Alaska Airlines, Virgin America, and Horizon Air Industries.
Analytics solutions company Lone Star Analysis promoted Eric Haney from analyst to deputy chief technology officer. He joined the company in 2014. Haney holds a doctorate's degree in aerospace engineering from the University of Texas at Arlington.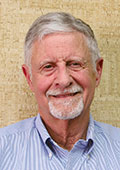 BCCK Holding appointed Bob Swann as director of project management and controls. He has a variety of experience in project and engineering management for Pond & Company and DCP Midstream. Swann also served as a director of marketing and vice president of finance for Solvay Interox.
Perma-Pipe International Holdings appointed Scott James to senior vice president – Americas. He replaces John Carusiello who retired. He joins Perma-Pipe from the Houston office of Corrpro, an Aegion company, and has worked in North and South America, Europe, Asia and Australia.
Joule Processing hired Katherine Warren as chief administrative officer and promoted Chuck Laughter to chief operating officer. Warren has 20 years executive experience in the upstream and oilfield services sectors.
ClearWELL Oilfield Solutions named Brian Gaudin and John Simonson as director and manager of Business Development, respectively.  Gaudin has 23 years of experience with oil and gas service companies and was most recently with Intertek. Simonson has worked in the domestic and international oil and gas sectors.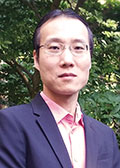 International energy consultancy Xodus Group appointed Tao Zhao as its new advanced engineering lead. He has more than 15 years' experience in subsea pipeline and riser design and analysis and joins the company from Heerema Marine Contractors. Throughout his career, he has provided a range of analysis for offshore contractor and engineering consultants in both Thailand and the U/K.
Integrated subsea services business Kreuz Subsea appointed Thomas Liew as the group's chief financial officer. His arrival completes the company's reorganization phase of its international growth strategy. Liew has more than 20 years' experience in senior financial positions in the Asia Pacific region.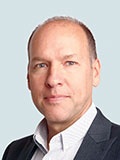 Integrity Services Company NDT Global appointed Richard Matthews as its president. With more than 30 years' experience in the oil and gas industry, most recently as operations director for PIMS of London.
TruStar Energy hired Juan Reina as director of Biogas. Reina will deal primarily with sourcing and delivering renewable natural gas (RNG) for the company's growing customer base.
Kreuz Subsea, a global integrated subsea services business, appointed Jerry Starling as director of Diving and ROV Operations. He will be based at the company's Singapore headquarters, brings more than 25 years of oil and gas experience to the business. Most recently Starling held senior diving roles at DOF Subsea and DeepOcean. Previously, he managed group diving operations for Harkand.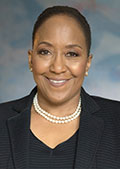 The Williams Companies Board of Directors appointed Vicki Fuller as an independent director. She took the position after recently retiring following a six-year tenure as chief investment officer of the New York State Common Retirement Fund. Fuller has been appointed to the Board's Audit, and Nominating and Governance committees.
Central Asia and Caspian region E&P company Tethys Petroleum chose Mattias Sjoborg as its new Interim CEO, replacing Sam Barrows, who stepped down from the interim position. As a Board Director, Mattias led the company's recent restructuring process and will continue with its implementation.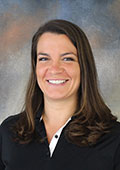 Offshore Technical Compliance (OTC) promoted Nicole Hartzheim to director of business development for OTC and OTC Solutions. Based in Houston, she serves as both senior quality manager and technical sales engineer at OTC Solutions and has been with the company since 2015.
Global law firm Reed Smith announced that it will be joined in Dubai and Abu Dhabi by market-leading partners: Sachin Kerur, Michelle Nelson and Shourav Lahiri. The move is part of a push in the Middle East to enhance the company's offering in the construction and projects sectors and boost international arbitration capabilities in the region.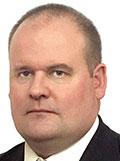 Bill Birney joined oil and gas construction firm Stantec's Power practice as a senior principal and director of Engineering, Procurement and Construction Projects. Based in Scarborough, Maine, Birney will work across the U.S. and Canada.
Neptune Energy Group Holdings made the following additions to its executive staff: Pete Jones joins the company as U.K. managing director and will be based in Aberdeen. Most recently he was managing director of Taqa Europe. Bruce Webb will become vice president, Operations, previously working at with DNO as, based in Dubai. Andrea Guerra joins Neptune as corporate vice president, Reservoir Engineering after working for Apache.
Related Articles